MUSICIAN GENERAL PYPE MOVES TO 1004 FLATS,BUYS PATHFINDER JEEP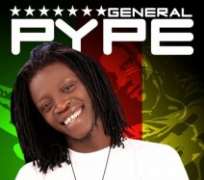 General Pype whose 'Champion' track made headlines and waves,is enjoying the fruits of his labour.
The musician has moved from the residence he shared with his mother(In Obalende,Lagos) to 1004 Flats(on Ozumba Mbadiwe,also on Victoria Island).
In addition,he has a pathfinder Jeep to his name.