Celebrity Quote: Baba Suwe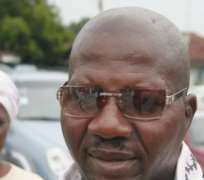 "On Wednesday, they came and said we were going to the hospital. When we got there, they put something in my mouth and pump water into it. After, they also put another thing in my anus and pump something into it. After, I started shitting (excreting). I went to the toilet six times that day. Since that day, I have been going to the toilet".
Baba Suwe disclosed this during his court appearance. The actor also claimed he has excreted 15 times.