IRISH FILMMAKER STORMS NOLLYWOOD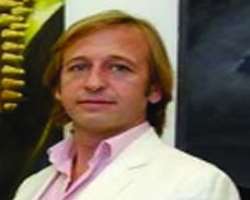 Hogan
The need for expert training and skill updating in the Nigerian film and television industry has brought Cashell Horgan, Irish filmmaker and past lecturer/coordinator of National Film School, Ireland to the country. He will join Tunde Kelani in a new project tagged, Advanced Film and Television Training Africa (AFTTA).
According to Cashell, there is no reason for Nigerian professionals not to have the same opportunities that are given to international filmmakers and producers in other countries. 'In Europe and America, professional training is seen as fundamental for the continued success of a profession and the advancement of your career. It provides an opportunity to forge links, collaborations and share knowledge and services with other professionals in the industry both at home and abroad,' Cashell said.
The courses are designed to serve the needs of working film and video professionals who have acquired a certain experience in the industry. On his part, Tunde Kelani stated that training for professionals has been ad hoc over the last decade in Nigeria because few have the time, resources or inclination to plan for longer-term training.
AFTTA will play a key role in assisting a wide variety of professional with the tools and knowledge to meet the demands of a fast and constantly evolving industry. The training will start on November 9 to 14.