STAR ACTRESS GRACE AMAH IS IN TOWN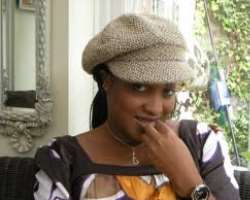 The last time we read about her was on this page and that was when the bigger gist merchant reported that the Ebonyi-born top Nollywood actress Grace Oma Amah had successfully 'downloaded' in Queen's land.
Even when the bigger gist merchant spoke to her from her base in London she didn't sound at all that she would be home anytime soon.
But we gathered that the pretty mother of one is in town. Someone hinted that he ran into the actress of Atlanta fame around the Yaba area of Lagos with her baby strapped securely in front of her.
click the link below to go to...
Actress Grace Amah Delivers Babyboy In London Hospital.
GRACE AMAH'S LOVER DENIES PATERNITY OF NEW BABY.(NEWS OF THE PEOPLE HEADLINE).