TOLL GATES RETURN IN 2012 - FG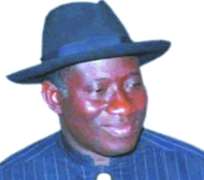 Seven years after toll gates were scrapped on federal highways across the country, the Federal Government said yesterday that it would re-introduce toll gates on federal highways in 2012.
Minister of Works, Mr. Mike Onolomemen announced the plan at an interactive session with the Senate Committee on Works yesterday.
Onolomemen explained to the Senator Ayogu Eze-led committee that the move was part of plans to reverse the deplorable state of federal roads across the country.
'The future of the road sector cannot be shouldered by the Federal Government alone. We will soon start work on some of these roads. By 2012, we will introduce toll gate policy to rehabilitate our roads. Beyond this, we need a major reform of the sector.
'We need an enabling framework for the collation of all fines collected on the roads so that it can be channelled to road maintenance. We are going to raise a bill to introduce a policy that would gradually lead to the rehabilitation of our roads because it is one of the ways we can guarantee sustainable development of our road network.'
The minister told the committee that some federal highways had been specifically targeted for intervention by the ministry. 'We selected a number of roads that need immediate attention. They are: Apapa-Oshodi Expressway, Shagamu-Ore, Onitsha-Enugu, Abuja-Kaduna-Kano-Maiduguri, Abuja-Abaji-Lokoja and Sokoto Expressway.'
In his remarks, Senator Eze reiterated that the Senate might be compelled to declare a state of emergency on Nigerian roads soon.
The former president Olusegun Obasanjo administration had, seven years ago, abolished toll gates in the country following its planned removal of fuel subsidy. The administration then had felt that removing fuel subsidy while still retaining toll gates would have sparked mass protests across the country. It therefore scrapped toll collection from motorists on the nation's highways with the intention of devising other means of raising funds for the rehabilitation of federal highways.