REVEALED:PROPHET DAVID ABIOLA SHOCKING PROPHESY CONCERNING NIGERIANS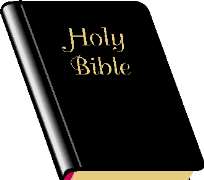 Prophecy is a process in which one or more messages that have been communicated to a prophet are then communicated to others.
Such messages typically involve divine inspiration, interpretation, or revelation of conditioned events to come as well as testimonies or repeated revelations that the world is divine.
The process of prophecy especially involves reciprocal communication of the prophet with the (divine) source of the messages.
If you understand what prophesy is all about, you will definitely take this very serious. These words came expressly from God to His servant, Prophet David Abiola concerning Nigeria and Nigerians -
That:
1. Anytime from now, Boko Haram would again, bomb a major building in Abuja and lives would be destroyed.
2. A foreign Coach would be engage to replace Sam Siasia and the coach would re-arrange Su...per Eagles
3. There would be an attempt of assassination on Barrack Obama's life before the next US election
4. Some State governors would gang up against former Lagos State Governor, Bola Ahmed Tinubu and declare "enough of his dominance" on them
5. There would be sudden change in cabinet among Federal Ministers; one of them would be a woman
6. EFCC chairman, Farida Waziri would be removed from office
7. Serving service chiefs would be removed (Chief of Army Staff, Airforce, IGP etc)
8. A great billionaire in Nigeria would pass-on
9. A State governor from the Northern part of the country would be rushed abroad for medical treatment on his kidney
10. Bola Ahmed Tinubu would again be hang-cuffed and put behind bars (He would definitely enter custody)