UNVEILING MTN PROJECT FAME CONTESTANTS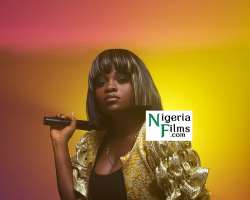 As the season four of the on-going MTN Project Fame West Africa music talents hunt competition. Here are profiles of the emerged contestants into the house of FAME across West Africa.
Ethel Esi Eshun: Ethel was born on 7 June, 1992 in Accra , Ghana . Ethel is a dad's girl, being the first of six children, she loves her Dad and enjoys his attention. She loves R&B and her favourite artistes include Beyonce Knowles and Kojo Antwi. Esi absolutely loves to sing, dance and write songs and is passionate about good music and so now directs her church choir. She believes Project Fame will be a growing and enriching experience and is excited as this is her first trip outside of her beloved country. She's ready to live and give her best in the Academy for 10 eventful weeks. Ethel tried out for the keenly contested Mentor 2011 Ghana's music reality TV show that featured thousands of talented singers and almost won, coming fourth at the end of the show. She enjoys a good laugh and finds it relaxing.
'Aziga'(Azigalobari) Menegbo Junior: Aziga is a handsome and calm 24 year old graduate of Political Science from the University of Port Harcourt, Nigeria. He says he has been singing for as long as he can remember. From childhood he has sought expression for his singing and found singing in his church choir an avenue to fulfill his desire. Born in the beautiful city of Markurdi where he spent his childhood experiencing traditional northern music, this indigene of Rivers State is musically Nigerian and loves the music of Banky W, Timaya and Tuface Idibia. He also admires works from Chinua Achebe, Niyi Osundare, Sam Loco Efe (RIP) and other Nigerian artistes. His favorite foreign artiste remains Lionel Richie. He has a good appetite for rice, plantain and peppered chicken and can eat it over and over again. The one item he would not want to do without is what he fondly calls his 'manuscript of life' The Bible. Dark skinned Aziga is ready for the challenge and plans to enjoy every minute in the Academy!
Ruth Amaka Ohama: Ruth believes women should stand up and give life their best. Ruth graduated with a BSc in Philosophy & Logic from the great Imo State University , Owerri (IMSU), Nigeria . She is fluent in the English, French and Igbo languages. Born on 8 June, 1989 to the family of Mr. & Mrs. Peter Chukwu of Aba , Abia State , she grew up as the first of five children. She says Mr. Callistus Anopue her coach taught her very early to understand and accept her person, which has helped her to discover, understand, and appreciate herself. She loves singing and also writes and enjoys reading for leisure. Her favourite artistes include Beyonce Knowles, Omawumi, Darey Art Alade, Mike Ezuronye and Danny Brown her favourite author. Simone de Beauvoir the French philosopher and feminist remains her all time favourite and she argues passionately for women. Ruth loves a lot of comedy and is determined to make a mark in the academy.
Joseph Oko Agabi: Joe as a child dreamt of becoming an accomplished lawyer born in Ikom, Cross Rivers State on the 21November, 1986. He is very protective of his one and only sister with whom he grew up in Calabar. As children they sang and he has been singing since. He was good enough to be noticed by Jetta Amata with whom he has done a couple of stage performances. He has earned a BSc in Political Science from Madonna University , Okija, Anambra State . Though he has always dreamt of being a lawyer, his love for music has subdued every other dream, and he believes he has a good chance at winning MTN Project Fame West Africa season 4. Joseph is busy watching movies, when he is not singing. His taste in music has been influenced by the likes of R. Kelly, Boys2Men, Whitney Houston, Mariah Carey and Eric Benet. The fun he is set to have in the Academy won't be complete if his best meal 'Egusi Soup and Eba' is not constantly included in the menu.
Jesujoba Oluwatosin Popoola: 'Joba' or "JJ" as he is popularly called by his friends was born in the rustic Town of Ibadan , Nigeria on the 5 of February, 1988. As a child he was attracted to drums and picked it up fast. After mastering the drums he took an interest in singing and kept singing through his degree in Human Physiology, at the University of Ilorin Nigeria . He is the first child and has a wonderful brother and sister. After NYSC he has found a sense of purpose working with his mum –at the Sickle Cell Foundation-NGO, creating awareness about prevention and management. They are also actively counseling both the public and those with the condition towards living a fulfilled life. Jesujoba plays volley ball and table tennis pretty well and his favourite artistes and authors include the likes of Darey Art Alade, Brian McKnight, RMD, Denzel Washington Sydney Sheldon, among others. Joba would laugh out loud at a good joke, but could jump on a bed at the sight of a cockroach.
Isaac Omelebele Geralds: Isaac was born on the 17 July, 1985 in Delta State . His personality is such that he fills any room he walks into with his bubbly and chatty personality. He exudes confidence in every step and is quite cheeky too. He is the last child in a family of four children; he has two older brothers and one sister. His friends call him Chubby Geralds. And he is in his fourth year studying Mass Communication at Ajayi Crowther University , Oyo State , Nigeria . He is fluent in English and Yoruba languages and Lagos is where he calls 'home'. He started singing at age 8 in his church choir and his career as a singer has been greatly spurred by the likes of Stevie Wonder, Neyo and Jazmine Sullivan. Gerald would never be tired of eating well prepared rice and spaghetti laced with lots of vegetables. Isaac says he is more than ready to give his best in the competition.
Rachael Tamunokuro Ogonodi: Pretty Rachael is the daughter of a naval officer and a mum who is an events caterer. Born in June, 1989 in Lagos , she is the third amongst five daughters she grew up closely knit with her sisters (who she refers to as her best friends). She grew up an ardent music lover having joined the choir from the tender age of 6. Rachel comes across as soft spoken and reserved; but stops at nothing to sing her way into the hearts of her audience; indeed it seems that singing is where she has channeled all of her depth and energy of expression. Her musical abilities has improved over the years, because she's been inspired by icons like Beyonce, Kim Burell, Christina Aguilera, John Legend and a couple of others. In a bid to take her musical career to the next level, she decided to make her way to the Project Fame Academy .
Ese Blessing Ahotwin: Ese is a big, bold and beautiful 25 year old born in Lagos State, Nigeria.
She hails from Delta State and speaks Yoruba and English languages fluently. She is industrious and till date has worked both as a singer and events planner. Ese is calm, sure of herself and seems to have a deep reservoir of strength within her, into which she reaches to give what is the best of herself when she is faced with a challenge. Many artistes inspire her but so far, Beyonce Knowles and Omawumi have struck the biggest chords with Ese. In her own words, she is in the Academy to learn and give stardom a shot. Of all the meals on earth, rice and vegetable sauce hit the spot for her.
Emmanuel Joseph: Emmanuel alias 'Zerubabel' is a 26 year old student of Political Science at the Obafemi Awolowo University , Ile-Ife Osun State , Nigeria . He comes from a large nuclear family and is the 10th child of his mother's four sons and six daughters. Emmanuel began singing at a tender age. Singing became an even bigger part of him when his family fell into hard times and it was singing which they found as a place of solace. He has memories of his sister singing with him from his childhood till the time she left home for the University. With the exit of his sibling who was his closest companion, Emmanuel desperately threw himself into music, listening to male vocalists and sometimes singing till the tears would roll down his cheek. His first stage performance was at a wedding in 1998, which memory remains indelible in his heart because he made his first N200 from this event. He will forever remain grateful to his elder sister Mobolaji Grace who believed in him and has influenced him positively. Not only does he sing; he plays musical instruments like drums, piano and guitar. He derives inspiration from J Moss and Asa.
Yvonne Uzoamaka Denobis: Yvonne is a student of International Studies and Diplomacy of the University of Benin . Born in Lagos , and an indigene of Anambra State , this diva is 20 years of age and stands at 5ft 10inches. She loves swimming, which she describes as her second passion; loves watching movies and writing. Her favourite artistes include Jennifer Hudson, Beyonce Knowles, Natalie Portman, Joke Silva, Kate Winslet and among authors, she would choose Myles Munroe. She wouldn't mind eating plantain with fried egg constantly in the Academy.
Nnena Chidinma Nebo: Chidinma is a 19 year old student of the University of Port Harcourt in Rivers State of Nigeria . She is the second child but first girl of a family of seven. She is fluent in English and Igbo languages and loves to watch herself sing or act in the mirror. In her leisure and at weekends, she swims, watches movies, does house chores and attends church. She admires Beyonce, Celine Dion, Whitney Houston, Jennifer Hudson and Genevieve Nnaji.
Kamar Simon Tachio: Kamar is a multi-talented guitarist, drummer, keyboardist and singer. He is the second of three boys and hails from Kaduna State of Nigeria . Kamar is a 23 year old student of the University of Abuja, Nigeria. This cute dude speaks Hausa, English, Kagoro and a little Yoruba. Not only does he sing; he's also a skillful footballer. Kamar's favourite artistes include Ne-Yo, Michael Jackson, Boyz II Men, Banky-W, Sound Sultan, Bez, Darey, WizKid, Mariah Carey, 112, Usher, Joe, Doneh Jones.
Monica Angel Ogah: Monica is a 22 year old Benue state singer, who started singing early in life and has found fulfillment in it. She is the last child of a family of four boys and two girls, and she holds her family dearly to her heart. She speaks English, Idoma and Igede languages fluently. Skilled in the art of nail grooming, braiding and fashion designing, in her leisure, she sings, write songs, reads and watches movies. She would not joke with artistes like Brandy, Tiwa Savage, Stella Damasus, Asa and Majid Michael. Her one must have item is her Bible.
Zaliha Temitope Usman: Zaliha is a Physiology student of Ahmadu Bello University , Kaduna State of Nigeria . She speaks Yoruba, Hausa and English languages and likes to read, sing, watch movies and visit friends. She was born in July, 1991 and has been singing as a hobby. She's set to take her singing abilities to the next level and she expects the Academy to be energetic, fun, educative, memorable and great.
Roy Osinachi Egekwu: Roy will stop at nothing to be the best at what he is out to do. This tall gorgeous dude, formerly working as a Customer Service Officer was born in November 1984, in Lagos , Nigeria . He speaks Igbo and English Languages, and started singing from childhood. He is the third of five boys and one girl. His taste in music has been influenced by artistes like Michael Bolton, J Moss, John Legend and a few others. His favourite actors are Denzel Washington, Jason Stratham and his favourite authors are David Ogbueli and John Grisham. His typical pastime activities include going out with friends and attending choir rehearsals.
Velma Richards: Velma is a pretty Freetown born singer, who has been singing from childhood. Born 28 years ago, she was jealously raised under the watchful eyes of her mum. She fluently speaks English and Krio languages, loves cooking, dancing and spending quality time with her friends. Velma's style of singing has been influenced by Amy Winehouse (now late), Aretha Franklin, Whitney Houston, and Keri Hilson. This Pharmacy student of College of Medicine , Sierra Leone is ready to learn and give her best in the Academy, as she has come to accept it as the next phase of her life.
Princess Gbor: Princess is a young Liberian singer. She was born in October 1991, and started singing at age 11. As a high school student, she joined her school and church choirs and got a scholarship from her school for her singing abilities. She won the keenly contested 'Star is Born' 2011 Edition of Liberia's music reality TV show that featured myriads of talented singers. Her favourite artiste is Whitney Houston, and she has seen Project Fame Academy as a place to advance her music career