HOW HE DIED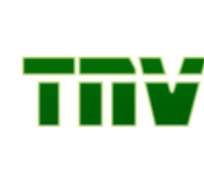 Libyan dictator Moammar Gadhafi, the most wanted man in the world, has been killed, Libyan Prime Minister Mahmoud Jibril said on Thursday.
The flamboyant tyrant who terrorized his country and much of the world during his 42 years of despotic rule was reportedly cornered by insurgents in the town of Sirte, where Gadhafi had been born and a stronghold of his supporters.
'We have been waiting for this moment for a long time. Moammar Gadhafi has been killed,' Jibril said at a news conference in Tripoli.
He added that the rebel government will wait until later today or Friday to officially declare what it calls a state of liberation.
The National Transition Council earlier on Thursday said that its fighters found and shot Gadhafi in Sirte, which finally fell to the rebels after weeks of tough fighting. Rebels now control the entire country.
Word of Gadhafi's death triggered celebrations in the streets of Tripoli with insurgent fighters waving their weapons and dancing jubilantly.
The White House and NATO said they were unable to confirm reports of his death.
Al Jazeera aired video of what appeared to be the dead leader, which showed Gadhafi lying in a pool of blood in the street, shirtless, and surrounded by people.
Libya's Information Minister Mahmoud Shammam told the Associated Press that Gadhafi was in a convoy when he was attacked by rebels.
NATO said that its jet fighters struck a convoy of Gadhafi's loyalists fleeing Sirte this morning, but could not confirm that Gadhafi was in the convoy, the Associated Press reported.
Gadhafi had been on the run for weeks after being chased out of the capital Tripoli by NATO bombers and rebel troops.
He had been believed to be hiding in the vast Libyan desert while calling on his supporters to rise up and sweep the rebel 'dogs' away, but his once fearsome power was scoffed at by Libyans who had ransacked his palace compound and hounded him into hiding.
Al-Jazeera TV showed footage of a man resembling the 69-year-old Gadhafi lying dead or severely wounded, bleeding from the head and stripped to the waist as fighters rolled him over on the pavement.
The body was then taken to the nearby city of Misrata, which Gadhafi's forces besieged for months in one of the bloodiest fronts of the civil war. Al-Arabiya TV showed footage of Gadhafi's bloodied body carried on the top of a vehicle surrounded by a large crowd chanting, 'The blood of the martyrs will not go in vain.'
Celebratory gunfire and cries of 'Allahu Akbar' or 'God is Great' rang out across the capital Tripoli. Cars honked their horns and people hugged each other. In Sirte, the ecstatic former rebels celebrated the city's fall after weeks of bloody siege by firing endless rounds into the sky, pumping their guns, knives and even a meat cleaver in the air and singing the national anthem.
Information Minister Mahmoud Shammam said he was told that Gadhafi was dead from fighters who said they saw the body.
'Our people in Sirte saw the body,' Shammam told The Associated Press. 'Revolutionaries say Gadhafi was in a convoy and that they attacked the convoy.'
Sirte's fall caps weeks of heavy, street-by-street fighting as revolutionary fighters besieged the city. Despite the fall of Tripoli on Aug. 21, Gadhafi loyalists mounted fierce resistance in several areas, including Sirte, preventing Libya's new leaders from declaring full victory in the eight-month civil war. Earlier this week, revolutionary fighters gained control of one stronghold, Bani Walid.
By Tuesday, fighters said they had squeezed Gadhafi's forces in Sirte into a residential area of about 700 square yards but were still coming under heavy fire from surrounding buildings.
In an illustration of how heavy the fighting has been, it took the anti-Gadhafi fighters two days to capture a single residential building.
Reporters at the scene watched as the final assault began around 8 a.m. Thursday and ended about 90 minutes later. Just before the battle, about five carloads of Gadhafi loyalists tried to flee the enclave down the coastal highway that leads out of the city. But they were met by gunfire from the revolutionaries, who killed at least 20 of them.
Col. Roland Lavoie, spokesman for NATO's operational headquarters in Naples, Italy, said the alliance's aircraft Thursday morning struck two vehicles of pro-Gadhafi forces 'which were part of a larger group maneuvering in the vicinity of Sirte.'
But NATO officials, speaking on condition of anonymity in accordance to alliance rules, said the alliance also could not independently confirm whether Gadhafi was killed or captured.
Gadhafi, 69, ruled Libya with an iron fist for almost 42 years. He seized control of Libya in Sept., 1969 in a bloodless coup when he was just 27 years old. The then young and dashing army captain and his small band of military officers overthrew the monarch King Idris, setting up a new Libyan Arab Republic that over the years became increasingly isolated from the rest of the world.
Gadhafi took over the top spot as the world's most wanted man after Osama bin Laden was killed by U.S. troops in Pakistan.
At the height of his ability to threaten terrorism, President Ronald Reagan dubbed Gadhafi the 'mad dog of the Middle East.'
He was accused of backing the 1986 bombing of a Berlin disco popular with American soldiers, reportedly funding the hijacking of the cruise ship Achille Lauro in 1985, and the 1988 bombing of Pan Am Flight 103, which resulted in the U.N. and United States imposing sanctions on Libya.
For years, Gadhafi refused to take responsibility for the bombing, but that changed in 2003 when he acknowledged his role and tried to make amends.
The eccentric leader, who amassed power and wealth by controlling the nation's oil industry, held the title of being the longest-serving leader in Africa and the Arab world.
Over the years, Gadhafi earned an international reputation for his outlandish apparel and much-ridiculed phobias and proclivities.
In U.S. diplomatic cables recently released by WikiLeaks, Gadhafi was described as a 'mercurial and eccentric figure who suffers from severe phobias, enjoys flamenco dancing and horse racing, acts on whims and irritates friends and enemies alike.'
He was 'obsessively dependent on a small core of trusted personnel,' especially his longtime Ukrainian nurse Galyna, who has been described as a 'voluptuous blonde,' according to the cables.
Among his other unusual behaviors, the Libyan leader reportedly feared flying over water, didn't like staying on upper floors and traveled with a 'pistol packing' posse' of female bodyguards.