7 Things Women Hate In Relationships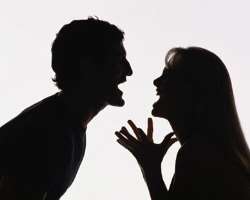 Building and sustaining a good relationship could be real hard work for both men and women. Probably what makes it more intriguing is the challenge of uniqueness; every man/ woman is wired differently and everything around them reflect this subtle point.
The experience of some would have pushed them to a painful decision of abstaining from further interactions with the opposite sex, while others would have taken ample time to devise a way to handle their fate. But in all these, there is no harm in seeking knowledge that can ease your stress and frustration.
I have been privileged to talk to a man who has had it rough in relationships. The problem had got to a height he felt totally inadequate to handle, but as he explored chances, our paths met and today, he is happier for it. Let's hear his ordeal.
"I have had many failed relationships in life. After several attempts to settle down with a woman I could call mine failed in Port Harcourt, I relocated to Lagos, just in case the babes in Port had conspired against my proposals. But to my surprise, it was even harder to secure one in Lagos, since they all seemed informed and padded with wild expectations.
"My problem was nothing close to talking to or getting a girl into a relationship, but keeping the relationship was a trade I could not just master. Life became more frustrating as years rolled by; my mates had turned husbands and fathers with lots of family responsibilities to show, while I still remained bom boy.
"In my quest for why things have not worked for me in this direction, I decided to change my looks. I started jerry-curling my hair, speaking like an African-American (when I had not even been to the international airport), did all sorts of incredible stuff. Within this period, I met an attractive young lady, who was equally attracted to me and I felt this was the catch I had been waiting for.
"The relationship started well with lots of warmth and pleasure. My finesse added colour to the whole adventure as I daily reminded my fiancee and her mother of how I had lived a greater part of my life in America . She (my fiancee) had an elder brother who went to study in America and never cared to return or even keep in touch with home, so, seeing me as a young man who went to study and finally came home to settle, made them respect me so much.
"It wasn't too long in the relationship when I got the news that my brother in-law to be had finally landed in the country, so I obviously prepared and presented myself for recognition.
"My fiancee and the mother quickly introduced me to the Americana, telling him how I had lived in the US for long. Little did I know that that was the beginning of my woes.
"The excited young man rained series of questions on me about where I lived and worked in the US and I was found wanting. The worst part of it was that I initially mentioned I lived in Texas where the guy had also lived for a very long time. I could not even talk about my neighbourhood, what a shame? It was then glaring that I was a blatant liar, deceiving everyone over the months about my identity and personality.
"That, of course, was the end of that relationship. I left in shame and disgrace, with very strong warning never to come near their family house.
"When it came to that, I then knew my 'enemies' were after me and did not want me to marry, but how true was my assertion? I was the only enemy of my life, flowing from what I heard Aidy Thomas say."
We could laugh and mock this young man, but several other people make mistakes that mar their love lives by the day.
These basically are the things women hate to experience in relationships:
•Lying: I'm sure liars do not read because if they do, they would have seen or heard that lies have a very short life span. You need to tell lies several times just to cover one lie as lies are difficult to keep tract with and what you wanted to achieve with lies elude you within a second.
•Pretence: You do not need to pretend to be who you are not just to win a love. The day the truth comes to fore, the relationship will end on a very bitter note.
•Blackmail: There is absolutely no point to paint others black, be it your ordinary friends or ex-girl friends, thinking you will gain favour. It will only make you appear petty and cheap.
•Selfishness: This is bad any time, any day and anywhere.
•Criticism: Pass your message in simple and clear language without making the other feel like a fool or nonentity.
•Stingy Hands: Givers are rulers, how do you expect to be the man of the relationship when you cannot part with little gifts?
•Insensitivity: Learn to study, appreciate and fulfil a woman's emotional side.
This is the conclusion of the whole matter, men should fear and worship God!