St. Obi, Mama G react BOT members should be sacked too — Saint Obi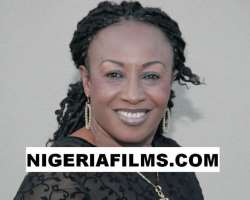 What I understand in this whole scenario is that when a set of people no longer want a particular person to lead them, it is behoving on that leader to relinquish power to allow peace to reign. Most times, our small organisation is a clear reflection of what the larger societies represent. You know this sit tight syndrome is very wrong. I also think that for the industry to get its bearing, the so-called board of trustees (BOT) members should vacate their office too for sanity to return to the guild.
Because right now, a lot of people think that the BOT members are not sincere enough. Ejike Asiegbu and the BOT members must leave for sanity to be restored in this industry.
I want us to start all over again in clean slate with a new constitution in place. I advocate the need to engage a nonprofessional to run the guild's secretariat. By that way, he does not need to work under the dictates of anybody.
Another thing is that whoever becomes the new president of the guild, will become a mere ceremonial head, with nothing juicy to enjoy.
People should leave AGN alone —Patience Ozokwor (aka Mama G)
My stake is that people should leave AGN alone so that we can get united. The marketers and censors' board are fighting us.
Now, AGN members are fighting themselves. We can't move forward like this. One person cannot rule an organisation for donkey years. You want to remain on a seat, even when the people you claim to lead disapprove of your stay. Too bad.
Another thing is that we should stop involving the police into our dealings. After all, they don't invite us to assist them when they have problems