STAR ACTOR FRED AMATA IN DEBT MESS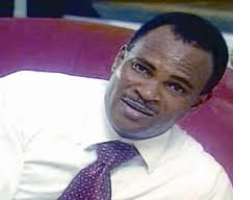 These are definitely not the best of times for top Nollywood actor,Fred Amata as we learnt he has been dragged to court by his landlord for allegedly owing a year's rent.
Amata was on Thursday in Lagos brought before a Surulere Magistrates' Court.
Mr I. F. Fadoyebo, the landlord, was said to have told the court that the actor owed him N600, 000, being the annual rent for his apartment.
The landlord also said Amata had occupied his four-bedroom bungalow at 8, Razaq Balogun St., Surulere illegally as he had failed to pay the rent.
He said his lawyers had served the actor with a notice to quit but he failed to comply.
Amata, however, did not show up in court on Thursday when the case was mentioned.
But Amata's lawyer, Mr Chris Okoh, told the court that the actor was indisposed and therefore, could not appear in court.
The Senior Magistrate, Mr M.K.O. Fadeyi fixed 18th of October 2011 for further hearing.