THE BATTLE FOR THE SOUL OF AGN BEGINS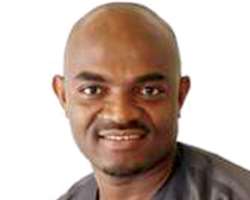 The battle for the presidency of actors' apex body, Actors' Guild of Nigeria (AGN) and other elective positions  of the guild has begun in earnest with prospective candidates throwing their hat into the ring.
Foremost among the candidates vying for the guild's top  position is actor Emeka Rollas, the incumbent Secretary-General of the guild, and the man who contested against the former  president, Ejike Asiegbu.
Rollas
Another key contestant is ex-beauty queen and president of the Miss Earth beauty pageant, Ibinabo Fiberesima who has signified her intention to battle with her male colleagues for the presidency.
Other candidates wishing to vie for electives positions of the guild are Stella Damasus who according  to our source, is contesting for the office of the Public Relations Officer(PRO), Mr Yakubu Abubakar,  incumbent PRO of the guild who is gunning for the post of the Secretary-Genera. Also vying for positions are Chukwudi  Bambo(Director of guild's services) and Omobola Rene-Badejo, the guild's Treasurer who is seeking re-election.
Segun Arinze's tenure  expires next month when the members of the guild will go to the polls to elect their new executives.
A no stranger to the intrigues and politics of the guild's election,  Rollas during the week declared his intention  to vie for the top most position of the guild.
He did so, through his Director of campaign, Mcsmith Ochendo who stood in for him, at a press parley held at the popular celebrity hangout, O'jez, in Surulere.
In his mission statement, Rollas said that he  plans to consolidate on the structures put in place  by the Segun Arinze led administration,  if elected into office. He also, pledged to  sustain the rebranding process of AGN  using  the media, corporate bodies and government. In addition, he also promised to train and retraining executives of all the state chapters of the guild in the area of administration.
'For AGN to continue from this structure already laid down, AGN needs a leader who would continue with the next stage of this project of rebranding the guild. This can only be achieved by a credible candidate with integrity and dignity. And that person is 'Rollas' who  is the Managing Director, Rolling Pictures Limited' Ochendu  declared.