STILL ON GHANAIAN STAR ACTRESS,JACKIE APPIAH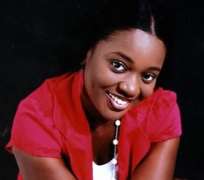 Ghanaian screen goddess,Jackie Appiah has yet again dismissed widespread gist making the rounds that she is pregnant with baby Number 2.
Recall that about 2 months back there were gists around town that the actress was pregnant and that was the reason why she has kept herself from the public scene.Then Jackie spoke to us about the issue and attributed her long trip to the U.S and Turkey,which kept her off the scene for a while to the rumour.
However,in the last 2 weeks,the gists returned to town that as against her claims in the interview she granted about 2 months ago,the gifted actress is actually pregnant.The new gist is further aided by the fact that much of Jackie has not been seen actually on the public scene in Ghana lately,which led credence to the story that the actress might be hiding the pregnancy from the public.
Last week however,Jackie spoke again on the story and could not hide her amazement at why people have been going about town saying that she was hiding her pregnancy from the public.
For God's sake,how can I do such a thing? Is it a bad thing If I am pregnant and why would I want to hide it from the public? I am married and I have a baby already,so what is the big deal If I get pregnant again?.
Jackie lamented to us I just returned from Nigeria,where I was on a movie set with Emeka Ike and other Nollywood stars,if I was actually pregnant,could I have hid it from them too? To me,getting pregnant is a good thing
She also said,