THEN & NOW- ANY CHANGE OR CHANGES?????KAREN IGHO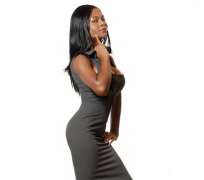 We thought that we should start a new series for your viewing pleasure, we have thought to call it -THEN & NOW, that's like a before and after shots of people that we have or can get their old pictures to compare with how they were before, and how they look now. The 1st in the series is the recent $200,000 winner at the last Big Brother Amplified-''our in your face,take me as you see me''-Karen Igho. From our 1st encounter with her sometime in 2008, one very obvious thing about Karen is her boldness, and she has not lost that at all, she still has it in abundance.
>

THEN
We also believe that, that strength of Character would see her through anything. One major thing that we believe that Karen has done by winning the BB All-stars, is that she has become an Icon sort of for the underdog, it just says that no matter your background, it's not over until it's over, you can rise above anything and come out shining.

NOW