GOSPEL SINGER, KENNY SAINT BROWN ROMANCES MI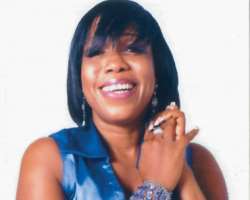 Despite 20 years age difference between the two, hot romance is said to have been going on between the gospel female singer, Kenny saint Brown and the hip hop star called MI. The amorous affair which we learnt has been going on for a while between the two artistes has taken any turn as we learnt that they now display their love in public.
"They were spotted holding hands at the hip Hop awards in Abuja and a few weeks ago at an event in Lagos they cling with each other like Siamese's twins. While the two artistes have differently confirmed their liaison as strictly business and nothing more, people in the know say, aside the studio work thing, there is strong affinity between the two of them which has become so known.