SOUND SULTAN, BABA DEE AT LOGGERHEADS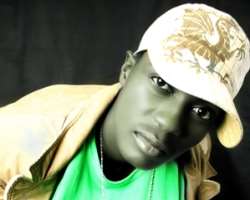 The famous Lanre Fasasi popularly known as Sound Sultan is one outstanding artiste that is known to be cool in what he says or do. It's no longer news that Sound Sultan is the younger brother of Dare Fasasi who is referred to as Baba Dee who has decided to be quite musically due to reasons best known to him.
Well, you may be surprised what could have brought enmity between the two brothers. Exclusive report has it that Lanre's babe is expecting a child and the lady in question is from the Igbo extraction, on this note, Baba Dee has put up a quarrel with his younger brother because he doesn't want anything to do with the Igbo lady who he said looks like a gold-digger to him.
Are we now saying Baba Dee not a liberal person considering the fact that his music is listened to by all the tribes, Hausa, Igbo, Yoruba, Irhobo, Ibibio, Ijaw name it? We tried to enquire from one of his aides "Not that he's 'tribalistic', it's like he doesn't totally support Chichi to be the mother of his brother's first son, to him, he says Chichi looks like a gold-digger who is full of pretense….."