BOKO HARAM : LET'S HAVE A NATIONAL SUMMIT ON SECURITY- RIVERS CAN PRESIDENT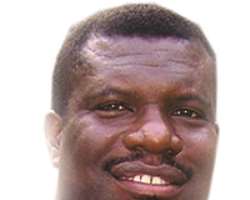 In this interview with JIMITOTA ONOYUME, Apostle Zilly Aggrey, founder, Royal House of Grace International church , one of the biggest churches in the South South region and President, Rivers state chapter of Christian Association of Nigeria, CAN and Pentecostal Fellowship of Nigeria, PFN calls for a national summit on security to find an enduring solution to the emerging bomb culture in the country just as he appeals to those behind it to give peace a chance. He said they should endeavour to explore other means other than violence to resolve whatever grievance they hold.
What is the way out of this emerging terrorism culture in our country?
I can always advise the government personally to step up her investment in security and do wider consultation. While you have security agents, the society also can become an asset in security too. Stakeholders should be allowed to contribute until government does this. Most people with information to help government may not know how to go about it. Government should hold a stakeholders' conference on national security.
This can be done at the national and state levels. I am talking of a national stakeholder's security meeting to be attended by the academia, diplomatic community, all sectors, multinational companies and everybody should sit to talk about security at the national, states and local governments' levels.
Besides this stakeholders' conference you have proposed, any word for those behind the bomb blasts?
My appeal is that they should see reasons. They should sympathise with the pain the society is going through because of their actions and stop what they are doing. They should look for a better way to resolve their grievances. I don't think they have exhausted other peaceful ways of solving their problem. Everybody is agitated about one thing or the other all over the world. We saw some time ago the level of bitterness in the Niger Delta , the boys got up to resist the degree of poverty in the area.
Imagine it, a region that produces over 2m barrels of crude every hour. If this is sold at $120 per barrel and exchanged at N150 per $100, it amounts to 36 billion daily and in ten days, 360 billion. One month is 1.1 trillion. The boys got angry; they agitated because there is nothing to show for this huge money from the region. All they see is poverty.
Late Yar Adua listened to them, the boys laid down their arms. I do believe that all over the world, people are agitated with one thing or the other but we should not take lives because you can't create human beings.
Our advice is that peace should reign in the country. We still call for a national stakeholders meeting on security. God can hide wisdom in places you don't expect, so that we solve this problem. Suicide bombing is very strange to us as a country and so, we should resolve the problem immediately.
Speculations are rife that this problem may spread to other parts of the country?
Something that has touched Abuja has touched everybody. They have attacked the police headquarters, the army barracks, the United Nations office in Abuja which means they have touched everywhere in the country and the world. So nobody should expect it to happen in his or her bedroom before they see it as a national problem.
President Goodluck Jonathan is 100 days in office. What do you say of his government so far?
Peace is the greatest ground for productivity. The best brain cannot produce anything good in an atmosphere of crises. Jonathan should have peace to focus on development. We should create the enabling environment for him to achieve results. We have had 100 days of bombings. Give Jonathan peace and if he does not perform in one year, then we will know he was not sent there by God.
What is your assessment of Gov Chibuike Amaechi's 100 days in office?
I have lived in Rivers state for 41 years; I can be ascribed as a 'Port Harcourt boy'. I have seen the various governments from Diette Spiff to date, so I can speak about 41 years of Rivers state.
The number of ongoing projects when completed will lay a solid foundation for the take off of Rivers state. We have primary schools where there are 30 children in a class room with computers. He is laying the foundation for a new city called Greater Port Harcourt.
Let's look at the power situation
The federal government should allow the state government to distribute power. This is the problem with the power situation in the state. I have discussed the power problem in the state with the governor and he showed me transmission stations he has built that can serve the entire state but there is a law which stops state governments from evacuating power to homes.
Any comment on the state of portable drinking water in the state?
Well, as a boy, I saw water running on taps in Port Harcourt. The governor has said he is working to get water back to homes; he should speed up the process.
Let's look at Islamic banking
(Cuts in) Well, the Central Bank Governor, Sanusi has in what looked like a wave of the hand, asked all Christians to go to court. He sounded like the entire Christians don't know what they are saying on the issue. He has said that Christian Association of Nigeria, CAN can go to court. He is telling the entire Catholic Church, the Anglican community, Baptist convention, Pentecostal movement and all other churches in Nigeria that they are nothing, they should go to court.
When you are the head of an organisation, you should try to make people you are leading understand what you are doing. You don't with a wave of the hand tell people, you 'can go to court, Islamic banking has come to stay.' Nobody is stopping them from opening an Islamic bank. All we are saying is that the guidelines for setting up non interest banks are not too clear . Is it that there is a provision in the constitution that the Central Bank has powers to use tax payers money in a secular society to pursue a sectional, religious interest?
If you want to open a university, whether religious or not, the guidelines are clear. The federal government sends people to Mecca and Israel. It is the same guideline even though the money used to send Muslims to Mecca is higher. It is understood because Muslims spend more time in Mecca. Why should there be different guidelines for Islamic banking and non interest banking?
From the day Sanusi said CAN can go to court, I was taken aback. I thought he was a leader. You are not even the President and you are asking Nigerian Christians to go to court. That means if you hold executive powers, you will legislate all kinds of things into existence.
Sanusi should have held meetings with the people, he should have explained himself, but to say' go to court' is not good.
Imagine one Dati Tafe Ahmed saying that if the Christians stop Islamic banking, Muslims would fight with the last drop of their blood. I had to ask myself if some people mean well for this country. Are we not tired of fighting? We fought three years of civil war; the Igbo are still mourning the loss.
Babangida and Abacha ruled this country and there was never a time they insulted Christians. Nobody from the Islamic group has called Tafe to order after all he said.
Let's build this country. See the National Youth Service Scheme for instance, its essence is to promote national unity but they are killing it. Let us encourage Nigerians to live together. Why create a situation where the whole nation is under tension?