CROONER AY.COM KNEEL DOWN FOR UNILAG STUDENTS BEGIN YARN LONG STORY.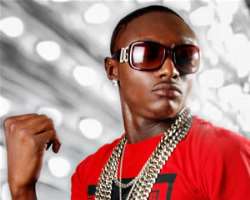 ays claim to fame:song ''pass me your love''
this singer is talented and if you have watched and listened to the song ''pass me your love''you will know what i mean.he is currently going around trying to salvage what he can of his song while the fingered ole and ex friend terry-g goes around singing a song that does not belong to him.
on wednesday june 17,2009 an altercation almost took place between the two singers but terry-g took to his heels before all hell brooke loose.heres what the olofofo whispered.
''it was at a show in unilag,ay.com,steel-a and clever jay don already arrive,so them don plan as them go take enter stage,then terry-g show,and as a big boy he use him influence enter stage before any one of them,so as he enter stage na him he sing him freestyle small then next thing he tell the dj to slam the jamm'pass me your love' .the crowd nearly crase day happy na him ay.com eye red because he know say if terry-g sing pass me your love he no go get anything sing again,na him ay.com entter stage begin shout dj hold it!,dj i say hold it!na him them put off the music,terry-g no even look ay.com face he just drop the mic comot for there pata-pata,na him ay begin tell the crowd how he take suffer do video with N1.4 million.he tell the crowd say he pay terry-g to produce the song,say terry-g beg am to feature for the song sef,say the cloth way terry wear na him buy am and say upon as the song hit he neva get money from am,say na terry-g dey chop all the money,he come kneel down beg the crowd say anytime terry-g perform the song''pass me your love''again and them see am,make them stone am.na so some girls begin cry and boys begin hail am''.
these two men should try and seetle their differences quick as they really make good music together.bad belle no dey pay person salary oh!