ROBBERS ATTACK ESSENCE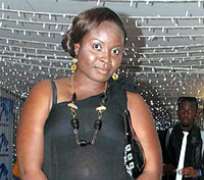 The dream of every child is to become successful in life and be able to cater for his or her parents.
Like every responsible and well brought up child, Kennis music act, Essence Okoro Uwale had dreamt of a day she'd be able to reward her parents for being there for her.
Essence Okoro
Having paid her dues as a hard-working singer, the Warri, Delta state-brought damsel decided that the standard of her parent's kitchen, needed to be upgraded.
While many people were at work last Friday, Essence loaded some kitchen utensils such as a gas cooker, electric kettle, refrigerator and more into her newly acquired silver-coloured Nissan Ultima with registration number CD 674 AKD.
She was going to make her parents proud, as she drove to their home at the Unity Estate, Egbeda, Lagos.
But that dream was never to come true as she was accosted upon arriving her parents home by three gun welding young men.
They ordered her out of the car, and stripped her of her personal belongings that included cell phones , jewelries and cash. One of the young men took control of the car.
' They also took my two ATM cards whose pin numbers, I divulge at a gun point. They warned that if the pin numbers don t work, they'd come back and kill me.'
Moments after the robbers escaped with their loot, an embattled Essence who reported the matter to the local police also alerted her bank, Oceanic.
'But I was shocked moments later when I was alerted that N40, 000 had been withdrawn from my account. When I contacted the bank a second time, I was assured everything was sorted, but as I speak with you, the thieves have succeeded in withdrawing more than N200, 000, from that account', Essence told Weekend Groove over the phone when we contacted her.
As at the time of going to the press, her car was yet to be recovered.