HON.TONY ONE WEEK TALKS TOUGH ON FACEBOOK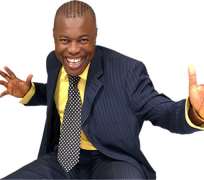 Shocked by his findings on his new job,musician turned honourable,Tony One Week takes to Facebook everyday to lament on the state of his mind.
See examples of his various posts still hanging on his Facebook wall." Dear Goodluck Jonathan,what have we done to deserve the punishment called Enugu-Onisha road? The people of the East voted for you en masse.Is this their reward?
I suggest you take a ride from Enugu to Onitsha.Please,treat this as an emergency if you love us.God bless you."
Another complaint on Facebook reads;" I don't know how to explain the fact that,no matter how much I try to be a politician… I just don't seem to be able to do it. In politics,everybody is pretending.
There are numerous hypocrites and sycophants.They will be looking at a black thing and will be saying it is white.Please,pray for me oooo.I don't wanna change now.I strongly believe in truth as the only means to integrity.God help Nigeria".
On Saturday,August 27,2011,his status reads," Yesterday,Anambra celebrated 20 years of insecurity,kidnapping,unemployment,consistent workers strike actions,no night life.No capital city.No football club.No tourism potentials.
Insufficient good roads.No steady light.No water board(everyone now sinks borehole). May God help my dear State".