GOSPEL ACT,ATORISE OFF THE NARROW PATH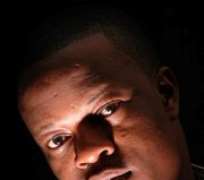 Thought the Musician,Lanre Teriba is a gospel artiste! He was at Oniru Private Beach on Sunday,August 28,2011,night enjoying himself far off the narrow and straight path,if what we saw was anything to go by.
He was with four beautiful damsels,and Moet et Chandon champagne bottles were everywhere.
They danced at the bar,and thoroughly enjoyed themselves with fans coming at intervals to salute and pose for pictures with him.
He was there till well past midnight.