QUEEN OF AFRICAN MUSIC,MUMA GEE WEDDING SLATED FOR NOVEMBER 18TH 2011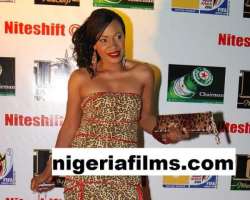 Queen of African Music and Nollywood's actress, Gift Owame popularly known as Mama Gee and her soul mate, Prince Eke we gathered are putting finishing touches to their white wedding which has been scheduled for November 18th 2011 at the Recovery House, Port Harcourt International Church.
This already talk of town wedding we gathered is going to be one of the best ever as Muma is employing the best hands to help her out.
Though the husband, Prince Eke source revealed is working hard in Enugu right now in a film production. Who knows, maybe he wants to finish the jobs he has at hand before walking down the aisle with his wife.
click the link below to go to...
ACTRESS CUM SINGER MUMA GEE SET TO WED.
BREAKING NEWS: Muma Gee Secretly weds Prince Eke an upcoming Nollywood actor.