NATIONAL FILM INSTITUTE, JOS TO PARTNER SAN FRANCISCO ART INSTITUTE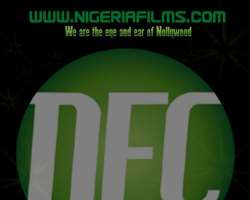 The National Film Institute, Jos is set to partner the San Francisco Art Institute (SFAI), United States, in the area of manpower development and skill acquisition.
This is in response to the overwhelming impact and progress recorded at the National Film Institute, Jos in terms of infrastructural development, and training and capacity building for both students and motion picture professionals in the last four years.
In a letter to Afolabi Adesanya, Managing Director, Nigerian Film Corporation, who incidentally is an alumnus of the San Francisco Art Institute and signed by Chris Bratton, the Nigerian Film Corporation was commended for the various transformational developments it has undertaken to strengthen the opportunities that abound in film making in Nigeria. Bratton, who is the Institute's President, said San Francisco Art Institute has designed her programmes to include broad approaches to old, new and emerging technologies and has also embraced the diversity of film practices across the world. Alumni of SFAI over a century old and top 10 rated global Art Institute, in Nigeria include Wole Coker (NTA's ETV), Bayo Oyekan (NTA, Abeokuta) and Wale (former of LTV 8).
The Nigerian Film Corporation, Bratton said, was strategically placed within the African Continent to be approached for cooperative partnership which has already taken off with Film schools and agencies in Mexico, France and China.
Meanwhile, the Nigerian Ambassador to Israel His Excellency, Mr. Dada Olisa has commended the Nigerian Film Corporation for her efforts in ensuring that Nigeria and Nigerians in the Diaspora become part of the development process of the nation through the motion picture business.
Olisa made this commendation when he paid a courtesy call on Afolabi Adesanya, Managing Director of the Nigerian Film Corporation in Abuja recently. The Ambassador said he was impressed by the profile of the Nigerian motion picture industry and the strategic role being played by the Nigerian Film Corporation.
The Nigerian Community and indeed friends of Nigeria in Israel, the Ambassador said, were desirous and are in great expectation in anticipation of the hosting of the Nigerian Art, Culture and Film Week scheduled for Tel-Aviv, August 2009. He assured all those who have indicated interest to participate in the programme of the Embassy's assistance and support.
Responding, Adesanya thanked the Ambassador for endorsing and supporting the Nigerian Arts, Culture and Film Week in Tel-Aviv saying that it will no doubt strengthen international relationships and the acceptance of Nigerian Art, Culture and films in that region of the world. Adesanya assured the Ambassador that Motion picture professionals will be duly mobilized to attend the Art, Culture and Film Week, an initiative of Mrs. Janet Olisa, wife of the Ambassador.
Movies preselected for the programme include; The White Handkerchief and Arugba by Tunde Kelani, Izu Chukwu's White Waters, and Talking Drums by Kayode Ibisankale. Others are Hafsah by Sani Muazu and Wakara by Ahmad Sarari.