NOLLYWOOD'S UCHE OBODO TO ACT NUDE FOR $1M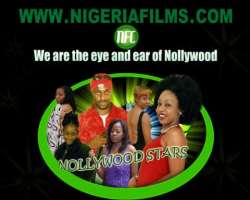 In a recent interview with one of the celebrity tabloids in Nigeria, the plump but beautiful actress, Uche Obodo who has been running some media campaigns recently has come out to say that she can act nude in any movie if the fee is right.
"Acting is the only thing I do, to act nude for $1m is a good deal and I am ready for that whenever the opportunity comes. Even if I am not doing it for the money, I should at least do it for sake of the passion I have for the industry.
It's my career, that's what I do for a living. And for the traditions, damn it. Will tradition put food on my table?" this was her response to a question if she would act nude for a million dollars.