Entertainment icons in the last 10years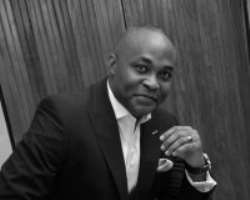 Bankole Wellington
Also called Banky W whose arrival in the country after his stay in the U.S with the song Ebutte Metta got him an immediate fan base has become a name to be reckoned with in the industry with his recent winning of Best Male Vocal performance for the song 'Don't Break My Heart'.
NaetoChukwu Chikwe
Naeto C has also gotten quite a following with his song Kini Big Deal and as if that is not enough he has won both the MAMAs and most recently best rap single at the Hip Hop awards.
D'banj
Undoubtedly one of those who have also become a force in the industry is the man otherwise called the Koko Master, D'banj. He has become a musician whose name on the list of performers at a show gets you a large crowd.
Right now he has become the hottest bachelor in the industry and by June a reality show to get him the ideal woman, Koko Mansion will kick off.
9ice
Looking at the entertainment industry in the last ten years one cannot fail to mention the Gongo Aso exponent 9ice who came into the music scene after years of doing back up vocal for Ruggedman and got himself a large fan base. He has proved that he is not just a one track artiste with songs like Street Credibility, I'm a bachelor etc.
P-Square
The duo of Peter and Paul known as P-Square came into the entertainment industry years ago with the song Busy Body and since then it has been one success to another with a trail of awards following the most recent being the best music video for Roll it at the Hip Hop awards.
Tu Face
When he left the Plantashion Boyz and decided to go solo Tu Face Idibia released his first single African Queen and that got him the best African Act award at the 2005 MTV Europe Music Awards. From then on he became a name on the lips of many in the music industry. While celebrating the award he released his second album Grass to Grace and most recently Enter the Place.
Asa
When she left the shores of this country to make a mark outside the country many did not think she will be this big. Today all over the world she has become a name that many cannot but fail to acknowledge. Her songs Jailer, No One Knows Tomorrow, There is fire on the mountain have fixed her on the world map musically.
Ty Bello
She was a member of the KUSH girls before they decided to go solo. After years of trying to make it outside music she came out with the song Greenland which won her an award at the Soundcity Music Video awards. Her music is being played both on MTV Base and One Gospel music channels.
Movie industry:
Richard Mofe-Damijo
He came into the industry years ago and become the toast of all the ladies. RMD as he is called can rightly be described as the golden boy of Nollywood who has refused to allow the influx of the younger generation to affect his importance in the industry. Recognizing his efforts the Delta State government made him the commissioner for Culture and Tourism.
There is no doubt that he wears a lot of caps and knows how to handle all his different positions.
Stella Damasus-Nzeribe
Formerly Stella Damasus-Aboderin, this Delta born actress is an actress that knows her onions in the movie industry. Many have had to call her the screen goddess with her dexterity of roles. She proved herself as one who could handle herself under grieve with her strength of character exhibited when she lost her husband and became a widow. Now she has shed her widow garb and gotten unto the marriage mat again.
Kate Henshaw-Nuttal
Her debut into the movie industry with the movie When the Sun Sets got her a permanent place in the industry and today she is one actress that many love seeing on their TV screens. Her role interpretation got her an AMMA as best actress 2008 for her role in the comedy Stronger than Pain.
Currently Kate is the ambassador of Onga, producers of Onga seasoning.
Omotola Jalade-Ekeinde
Her first stint in acting came with the movie Mortal Inheritance and since then she is like the biblical servant that put his hand in the plough and did not look back. She has grown to become a force in the industry, making a name for herself even with the presence of the young actresses. She has many awards in her kitty and has a figure to die for.
Ini Edo
She is called Nollywood bad girl with the various scandals that have trailed her debut and growth in the movie industry. From rumours of being in a relationship with many men and dressing outrageously, being banned by the Actors Guild of Nigeria she became very popular.
Her good interpretation of roles has made her the lady of many men's heart though one man recently stole her heart and married her making her become Mrs. Ini Phillip Ehiagwam.
Eucharia Anunobi
It all started with her role as Zack Orji's girlfriend in the movie Glamour Girls and before many knew it she became a star actress. Her dexterity in the English language, her interpretation of roles made her loved by many. Many wondered when she will leave single hood and as such were happy when she got married to Mr. Charles Ekwu, the marriage was however short lived and he just upped and left her with a son.
Today she is a single mother who says she is ready to give another go at love and marriage.
Patience Ozorkwo
Known as the wicked mother-in-law or mother, Patience otherwise called Mama G is one actress that many will love to hate but can't because even as she interpreters her wicked roles well she makes her fans and movie watchers want to kill her as she makes her acting very true to life.
A widow, Patience has a son who is making the country proud playing football internationally and for her being a single mother after her husband's death had been challenging but her determination saw her through it all.
Chinedu Ikedieze and Osita Iheme
Aki and Pawpaw is what many will readily know these two actors as because of the pranks they played on their father, mother and neighbors in the movie Aki and Pawpaw. After their debut in that movie they got other roles still showing their pranks and even got many wondering whether they were men or boys. A question that they immediately tried to answer with granting of interviews saying they are graduates.
They have become a brand in the industry and have proved that there is place for any body with talent be you small in stature or big.
Nkem Owoh
Very funny and one who is always ready to make you laugh, Nkem Owoh redefined movie comedy and made it part of mainstream movies. Today he is judged one of the best actors evident in his winning the best actor award at the 2008 AMMA.
Comedy industry:
Opa Williams
His Night of a Thousand Laughs was the perfect place for budding talents in comedy to discover themselves. He created a platform for many to see the talents in the young aspiring comedians as well as help the comedians build their confidence before a crowd. Today many comedians who have become big names in the industry all had their first show on the stage on Night of a Thousand Laughs.
There is no way the history of the comedy industry will be mentioned without mentioning Opa Williams.
Ali Baba
He is rightly described as the father of comedy in Nigeria. When he started comedy, he made comedy become an industry that many young men wanted to be part of. Being able to crack jokes before the government only made possible because of the democratic dispensation made him become a name that pone must have on their guest list for any event.
Many comedians will say they got the tutelage from him because he gradually made many realize that the comedy industry is not for near-do-wells as it was thought to be before.
Gbenga Adeyinka, the 1st
Gbenga is one comedian who refused to see comedy as just an industry that can be placed down. As a result of the government not recognizing comedians when he started he coined the name Gbenga Adeyinka the 1st, CFR (Comedian of the Federal Republic of Nigeria).
Not only is he associated with being the first comedian to think of comedians being given titles, he is the first comedian to start a comedy show on TV called Laugh Matters which has now become a monthly publication sold in and outside the country.
Julius Agwu
Julius Agwu is one comedian that has loved to make people laugh for a very long time from his university days and decided to do it professionally after getting in contact with Opa Williams.
He started music comedy with the song Show your handwork which immediately got him a good following. Today his comedy shows Laugh for Christ's Sake and Crack Your Ribs have become popular brands that has gotten him to many places within and outside the country resulting in Crack Your Ribs show in London.