ChiiDo is a fresh new Afro-hip-hop MC, a great lyricist with star quality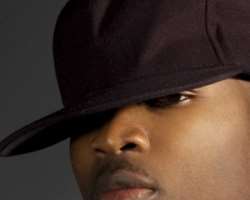 ChiiDo is a UK based Nigerian artist currently making waves in Afro Fusion. His Pidgin English infused rap style loaded with satirical lyrics has endeared him to Djs on European and African broadcast outlets. Rising from a modest background, ChiiDo's audio and video tracks now enjoys significant rotation on MTV Base Africa and various other TV and radio outlets. As an attestation to how music lover all over the continent are endeared to his style of rap, ChiiDo's music video "Shake Body" went straight to No.1 on Africa's MTV Base top ten during the summer of 2006.
His music is at once both humorous and pensive which is reflective of his nature. He speaks on issues ranging from the trials of relationships to the problems that exist in his surroundings all through his native language, Pigin English. ChiiDo seeks to elevate his status at the same time contribute in bringing 'hip-life' to the forefront.
His debut Album "Afro Knowledge...from Naija to London" is out on worldwide Digital release; Search all major download sites.