Ikechukwu loses girlfriend to friend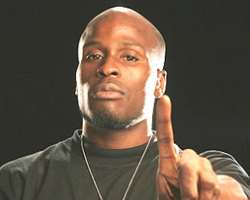 This crooner has allegedly lost his girlfriend Niki Bakare to his friend Chini Odogwu and he is so angry and telling it all on facebook. On Monday April 6th 2009, his facebook status said "Kills is single. Women cheat and with your friend too? Of all the women out there, aint life grand?"
The same day he changed his status to "Yeah, personal life off facebook in one week, from then, they can deal with the PA. But best way to move forward is airing shit out. Putting people on blast New York Style. With that said, I hope Chini and Niki have a great life together. Or was it abi? Oh no he was a month ago or so. Men and women are equally animals when they choose to be. Life is all about choices, that's all I'll say"