"Ibadan, Cradle Of Nigerian Literati" FOR MEMPHIS FILM FESTIVAL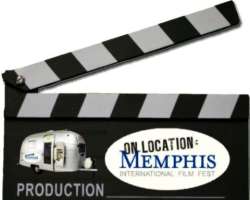 The film, "Ibadan, Cradle of Nigerian Literati" has been selected to be screened in the documentary category of the Memphis Film Festival, taking place from April 23rd to 27th 2009 in the United States. This edition marks the 25th Anniversary of the Memphis Film Festival.
The film, directed by Mr. Femi Odugbemi, will along other films be screened at the festival which has evolved into an internationally recognized gathering for movie makers and performing artists from around the world.
"Ibadan, Cradle of Nigerian Literati", jointly produced by the Federal Ministry of Information & Communications and the Nigerian Film Corporation, celebrates key historical and literary achievements of Nigeria. It also extols the ancient city of Ibadan and the nation's premier university, University of Ibadan (formally the University College Ibadan) founded in 1948, which is the alma mater of Nigeria's first generation of literary giants and icons. They include, Nobel Laureate Wole Soyinka, Chinua Achebe, J. P. Clark, Late Christopher Okigbo, and J. C. Echeruo. Similarly, Ibadan played host to first generation of Publishing/Printing Press to include Macmillan, Heinemann, Oxford University Press, Evans and more.
Ibadan is also recognized as a historical city in South-West Nigeria, and is considered the spring board and nurturing ground for modern Nigerian Literature. Other Ibadan breed and nurtured literary figures include Femi Osofisan, Niyi Oshundare, Kola Omotoso, Bobe Sowande, Femi Fatoba, Odia Ofeimun, Harry Garuba, Isidore Okpewho and Festus Iyayi.