Charles Novia dares Nollywood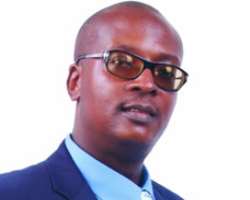 •Shoots movie with entirely new faces
•Says: I want to prove a point
•Sets to commence movie on Majek Fashek
In Nollywood, it is a standard tradition that if you don't use known faces in your movie, it won't sell. In most cases known faces that play just two scenes have had their faces plastered on movie jackets, all in the bid to keep up with this tradition.
Some movie producers will tell you that they've been told to go and shoot additional scenes with known faces by marketers because marketers believe that known faces induces successful sale of movies. This tradition contributed in no small measure to plethora of 'overused' stars that we have in Nollywood.
But one man is set to break this age-long tradition all in the name of proving a point. Charles Novia, who made headlines with his rave interview with Sunday Sun some months ago, recently concluded the shooting of a new movie without a single known face. "I want to prove a point' he said.
'My Paradise, Your Hell' which will be released in November, (Charles Novia's lucky month) will start going round cinema houses from June. 'We will go round cinema houses in Nigeria and in some west African countries. It won't be movie as usual. The movie was shot on 16 MM (celluloid) by a South African crew. Novia flew in specifically for the movie.
Is shooting a movie with unknown faces not a marketing suicide? Novia disagrees. 'I want to prove a point that movies can sell on the strength of its content, the producer behind it, delivery and the level of believability the cast and crew put into it.'
Speaking further, Charles says "My Paradise, Your Hell is a movie, which will define new standards in Nollywood. It is Nollywood's first-ever musical movie. My primary goal is to accentuate a nexus between the music industry and Nollywood. You must agree with me that the music industry has set new standards with the music videos to the extent that weary Nollywood fans have been wondering when our movies will get it right. Nollywood has to wake up to such challenges and this movie, I dare say, has done just that. It stars talented new artistes, Alex Uzoeshi and Idiata Otaigbe.
These and other talented artistes, new on the scene, will be the fulcrum of Nollywood advancement in the years to come." How easy was it getting 50 new faces to star in a new film? "I have a database of people that have come to me with intention to act. I just went into the database and called the people for audition. We had about 50 casts out of which five were chosen as lead characters.'
If the movie does well in the market and enjoys favourable review, Charles Novia can then go home and beat his chest that he was right after all. One of his favourite songs in past months had been that movies could be produced without known faces in the industry and that the A-list actors and actresses have been overused.
Meanwhile, Charles is set to commence work on the highly anticipated movie on Majek Fashek, the reggae icon in April. And to reiterate the fact that he is ready to walk his talk, he would be using entirely new faces alongside Francis Duru who will be playing the role of Majek in the flick. The movie is expected to hit cinema in November, same month with 'My Paradise, Your Hell', which will be released on VCD.