I NEED A RICH AND INTELIGENT GUY- NOLLYWOOD QUEEN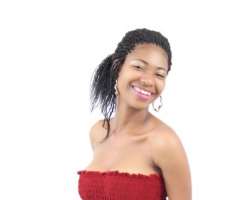 I NEED A RICH AND INTELIGENT GUY-QUEEN TEMITOPE OLUWA
Joke apart, this leggy of beauty, is one personality that turns heads whenever she steps out. Her incursion into movie world years back was traceable to her undying love and passion for John Gresham's novels at her tender age which she religiously read. Today, Queen Temitope Oluwa holds sway in the industry as she's not just an actress but a movie producer with a difference. The mother of one had a brief chat with Michael Alonge from London recently where she opened up on her career and of course her kind of man. Except
Is been a while that we saw your face last in Nollywood; what informs that?
Well, I am still very relevant in the industry, you know, after my last movie I produced, a lot of good things have come my way and I hardly stay in the country, I shuttle London, Dubai Nigeria on a regular basis, that's why it looks as if you don't often see me like that.
So, what are you cooking at the moment?
Something delicious and tantalizing, you can't wait to have a taste, I am in London right now perfecting all that needs to be perfected. I shall keep you posted on this as soon as possible.
Are you into any relationship at the moment?
No! I am not into any serious relationship
Why?
The reason is because I am not just into any, simple!
How then do you cope with pressure from men who don't take No for an answer?
Sometimes I behave so rude to get them off my back
What's your most valuable possession?
My daughter
What's the relationship like between her father and you at the moment?
The relationship between us is not meant for public consumption.
How old is she now?
My baby will be six in a couple of weeks.
How do you cope with her upbringing considering your busy schedule?
God and my family are really helpful; I don't feel the single-parenthood at all.
Who is your kind of man?
I will go for rich and intelligent guy
Can you marry a poor man who truly loves you?
Can he pay his bills? I am not ready to play a role of a husband all in the name of love.
Pranks you ever played on men?
Pranks! Can't think of any at the moment.
When are you returning to Nigeria?
I am coming back very soon
By the time you come back thousands of marriage proposals will be waiting for you?
Do I have time for that marriage stuff, abeg Michael, I don't have time.