JUDGE ISSUES SUBPOENA FOR NOLLYWOOD ACTRESS'S PHYSICIAN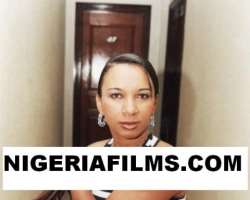 Justice Deborah Oluwayemi of the Lagos High Court, Igbosere, on Tuesday, March 24, issued a subpoena for Nollywood actress, Ibinabo Fiberesima's doctor, Dr. D. Harry, the medical director of Braithwaite Hospital in Port Harcourt after the former beauty queen missed yet another court date. The judge ordered the physician to show up with his patient on March 30.
History
Ms Fiberesima was found guilty on a two-count charge of dangerous and reckless driving on the Epe Expressway, Lagos, that led to the death of Suraju Giwa, a medical doctor.
At the Chief Magistrate's court, she was sentenced to seven years in prison for count one, and two years for count two. However, she was given an option of a N100,000 fine, which she paid and was set free.
The Lagos State government contested the magistrate court's ruling at the Lagos High Court, Igbosere. During the hearing, Justice Oluwayemi ruled that the actress be sentenced to five years imprisonment without any option of fine.
On March 20, the court refused to hear Ms. Fiberesema's plea for a 'stay of execution of her jail terms' until she appeared in court.
The actress was trying to appeal her five-year imprisonment sentence when the judge realised that Ms Fiberesima had not been taken into custody.
The judge ordered the immediate arrest of the actress, who sent in a medical report through her lawyer, Kemasuode Wodu, to explain her absence.
TUESDAY 24-3-2009
Mr Wodu was not in court on Tuesday, but was represented by another lawyer, Meshach Agbaragu, who informed the court of the applicant's intention to go straight to the appeals court. Justice Oluwayemi noted that it was unlawful to go straight to the appeals court without the permission of the high court.
"How can it be heard that a culprit did not appear in court, only to send in a photocopy of a medical report?" she continued in annoyance. "I have decided not to hear the case until I see the culprit."
The judge also emphasised that she had not heard the application of the convict, on the stay of execution issue.
"An application that has not been heard cannot be appealed," she said. "It is only when I refuse that you are allowed to appeal."
Babatunde Fasanu, counsel to the family of the late doctor, mentioned that the culprit never appeared in court throughout the trial.
"All Nigerians are disappointed at the way the matter is being handled by the convict, the police, and respectfully, the office of the Director of Public Prosecution," he said.
Olabisi Odugbesan, the director of public prosecution with the Lagos State government, mentioned that the state was not against Ms Fiberesima's application for a stay of judgement, but she said that the lawyer to the applicant should advise his client to appear in court.
The case was adjourned till March 30.