There are stubborn actors in Nollywood - Uche Nancy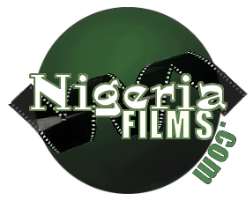 Her face may not ring a bell but her name surely does. Uche Nancy is a costumier who has been in the movie world for... quite a while and she has few awards to her credit. Married at an early age of sixteen with three kids, she tells FUNMI SALOME JOHNSON how she joggles the home front with her tasking work as a costumier for movies and her experience working with Nigerian artistes.
To many viewers, the costumier may sound irrelevant in movies but little did they know that the outcome of a movie partly depend on the effort of the costumier.
Like the artistes in the movies are given scripts for the movies to read and practice, the costumiers also get scripts and go through it religiously. They decide what to wear for which character in which scene to portray whatever message the writer wants to pass on.
There have been several Nigerian movies where a poor man will be all dressed up like a rich man, which is contrary to the message the writer intends to convey. Uche Nancy discloses to http://nollywoodgists.com the reasons for situations like this arising.
She stated that some artists can be very difficult to work with because of their stubbornness while others are good. For her, tolerance and patience are essential ingredients in dealing with them.
Although she admitted that at first, the department was not there because the importance was not seen for it but as time went by, people began to see the need for the use of a costumier. "Initially, when we started, we thought it was not as important, but we now realize how vital it is and now, you can hardly find a movie without a costumier," she said.
For pretty Uche who is a mother of three lovely teenagers, costuming is a calling. "I never went through a formal training for this job but I think that is where God wants me to be. I have always loved the world of fashion, as a matter of fact, I am crazy about fashion and whenever I hear that people will be going on set to shoot movies, I will go with them and see what they are doing. I go to various locations; not to act but to see what they do, how they do it and all that. I got my tutelage from Obot Etuk who is also a well known costumier. She taught me how to go through scripts, read the scripts and interprete the characters well to know what and when to give the artists to wear. When the story portrays somebody as poor, you have to know what to give to the person to wear to make him or her appear truly poor so that even a daft will see and believe that the person is poor. For instance, when you say a person is at home, as a costumier, I should know what to recommend for the character that is at home. You will see in some of our movies where a person at home will be on high heels shoes which are not true to life. You know movie is a world of make-belief and everything has to be in place to truly make people belief that the story is real and everything is important to do this starting with the dressing of the person. Some will wear a lot of make up, wear big earrings and all that which can not be true in real life situations.'
This pretty Ibo designer confessed that working with some of the artists can be real pain in the neck. "At times, when you tell some of them what to wear for a particular role, they get stubborn. That is how I dress at home; some will tell you when you are giving them what you know is suitable for the role they are to play at that particular time. So I also most times stand my grounds and let hem realise that as much as they have their credit for being an artist, I also have mine as a costumier and they should not stop me from doing my job in my own department. To those very stubborn ones among them, I let them know that as much as they have fans watching them, I also have fans watching and looking out for my job. Once in a while, if somethings are not done right, I get calls from people, accusing me of one thing or the other but in most cases; it is due to the stubbornness of some of the artists. For instance, I costumed Girls Cot and I know the number of calls I got from people telling one thing or the other where they feel I goofed. In that movie, Genevieve is supposed to be the biggest girl in terms of social strata but the other girls did not want to comply with the costume I recommended for t hem, everybody want to give room. Genevieve is supposed to be the one to train them and get them fashion conscious; they never let that show in that movie because of their stubbornness. I will give them the regular clothe sometimes to wear, they will now wear designer shoes that even a blind man will know must have cost a fortune, I tried talking to some of them, but they won't listen and sometimes, we have to quarrel about it and I get very pissed off with such situations.'
Who pays for all the beautiful costumes you see in movies, is it the costumier or the owners of the movie? Uche says "they will contact me and give the script and they will tell me the characters in the movie and the artists to be used. I get the script before the artistes and sometimes I even take part in the casting of the movie. So when I have the details, I now make my orders for the needed costumes. We make some ourselves and we buy some but the movie makers are responsible for the bills.'
But how easy is it for Nancy to combine the home front with the job of movie making? She confessed: "Although, my kids are grown up, they are teenagers and they are in the boarding school but it is not easy. Initially when I started, I thought it will be a once in a while thing, I never knew it is going to be this busy. I am enjoying it and I have since gotten used to its busy nature. My husband has been supportive and that has helped made things easier for me.
She has four awards to herself that she is yet to go and pick up because of her shy nature coupled with her busy work. "I have won AMAA awards, Creative designer guild award, I also won one from the governor of Imo State and one other one on films. I am a very shy person in nature and for that, I have not gone to pick up the awards so I have been sending people to get them on my behalf," she said.
In terms of finance, how lucrative is the business? "I have acquired a lot from the job and I have many things to show for it. I am grateful to God for opening my eyes into the job and I can say that I am very fulfilled doing what I am doing. I really thank God for his awesome mercies."