DICKSON IROEGBU UNVEILS CHILD SOLDER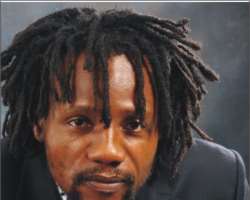 TOP Nollywood director, Dickson Iroegbu last week at the Ojez Restaurant in Surulere unveiled his latest film project tagged 'child soldier'.
At the elaborate press conference attended by notable Nollywood stakeholders, media top shots and captains of industry, Mr. Iroegbu called for support from all and sundry as the project aims to send a message to warring African countries who are in the habit of engrafting children in their selfish wars.
He asked some rather thought provoking questions:
"what kind of future are we building if we allow this situation to persist?
"What kind of mindset would a child soldier possess as an adult?
"What legacy are we building for succeeding generations if we permit use of children in armed conflicts?"
These questions most probably would be further explained when the flick premiers eventually.
The 'child soldier' project, expected to be shot on 35 mm would to gulp the sum of 2 million dollars as overall budget.
Some of the films to Dickson Iroegbu's credit as a director are "Mayors", "Women's Cot", "Critical Condition" and "Little Angel".