BARBARA ODOH SET FOR THE ALTAR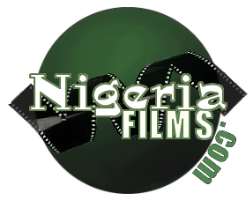 Flashback to the 1990s, to the very beginning of what is today called Nollywood and this famous line "pay me my money" will evoke feelings of nostalgia. Barbara Odoh, the lady who played the role of a woman of easy virtue uttered those unforgettable words in the Nollywood classic movie Glamour Girls. The lady who has remained in the limelight ever since has chosen to give back to society.
Now, a motivational speaker and social crusader, the former Glamour Girl is the National President of the Society For Care and Value Re-orientation (SCAVRO). SCAVRO, as it name implies is a Non Governmental Organisation which cares for youth who have found themselves in desperate situations, commercial sex workers and trafficked children, to be precise. This story about SCAVRO definitely is stale gist for those who have been following this lady who once was the face for Harpic like Bukky Wright now is. And many would like to have the latest gist about her. Don't say http://nollywoodgists.com told you but Ms Odoh is getting married next month. When we heard the gist about her impending wedding, a call was quickly made and the SCAVRO founder in her characteristic expressive manner agreed that the wedding bells are tolling. She however refused to give out the name of her to be husband.
"What I can tell you is that he (fiancÈ) is chosen for me by God. We haven't even sent out one invitation because the printer isn't ready with them. So, be rest assured that you will have everything you want to know about the wedding when the time comes."
What else can we add, but there is life after Nollywood. Ms Odoh has shown that. And when we say life after Nollywood we don't mean what some actresses have done by choosing a second grade life by relocating to the UK or US, living in some obscure place.