THE NAIJA MUSIC IDOL: THE HOTTEST 8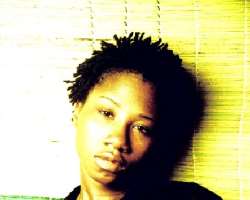 It has been said many times, over and over again that this quest is one with high attitude. We saw what happened in the quests for
'Sexiest woman in Nollywood' and the 'Sexiest man in Nollywood'.
By now we should be in tune with how things play out. On this one: 'The Naija Music Idol' the fever is not by any means less spine-gripping and aggravating. The voters are at it again, going for blood!
The showdown is taking on a shape of war nobody wants to lose. But what the hell, it is just a quest, a mere case of opinions. The very idea of voters hitting each other for the choices they make takes the fun out of the whole thing.
Anyway, the quest continues, only this week with more surprises and if i may say, more disappointments. We saw last week how P-Square continued their domination of the race, leading yet again as they consolidated their position, pushing up their total to 2,300 votes.
Next to them is Tu Face, who seemed keened on keeping more and more distance between himself and D'Banj who had a slow week. Tu Face closed with a total score of 1,851 votes while D'Banj netted 1,623 votes in total. For Faze, he kept to the 4th place even coming dangerously close to beating D'Banj with his week run of 302 votes compared to D'Banj's week of 306 votes.
Anyway, he ended up packing 1,307 votes last week.
On the 5th spot was Timaya who finally succeeded in muscling down poor Asa, the only woman remaining in the quest. Timaya shot home, may be, not so dry, with 197 votes while Asa put up a gallant 182 votes.
Timaya went through to 5th on superior total of 849 votes while Asa had to make do with the 6th spot on total of 840 votes. Perhaps the greatest run of the week is Ruggedman who shot in from the 10th spot to clean out Banky W. from the 9th spot.
More surprising is the fact that Ruggedman's last week votes of 148 votes beat not just Banky W. but also Styl-Plus and 9ice who put up the best of 101 votes and 64 votes respectively. Though on the whole Ruggedman could only keep to the 9th spot with a total of 306 votes while 9ice claimed 7th with 470 votes and Styl-Plus 8th with 448 votes. Interesting, isn't? I guess you haven't seen nothing at all!
This week is nothing but a kick-ass ride of intrigues, twists and counter twists. P-Square might have been singing "There's no stopping us" all along from the beginning of the quest, daring every one with the taunt "If you do me i do you" forgetting there is someone who 'no send them'. Tu Face, now, everyone needs to keep an eye out for that guy.
He came zooming in this week not only keeping D'Banj out of his way but as far as shoving P-Square aside. Tu Face beat everyone hands down this week, polling 653 votes. P-Square though rattled and snarled up with their week show of 601 votes still maintains the 1st position with a total of 2,901 votes.
Tu Face gets stronger at 2nd with a total of 2,504 votes while D' Banj remains at 3rd with a week run of 284 votes and a total of 1,907 votes.
The 4th spot goes to Faze who did wonderfully well this week, flogging D'Banj's 284 votes by his 395 votes. Faze is sure looking up the ladder with his gross of 1,702 this week.
On the 5th spot yet again this week is Timaya, who is doing a yeoman's job of making sure he keeps the tricky Asa at bay. Even at that he doesn't seem to be doing that efficiently as Asa came knocking rather stridently this week with her votes of 204 votes, a shade too close to Timaya's 206 votes.
Though Timaya gets to keep the 5th spot on superior votes of 1055 one can only imagines what next week will bring with Asa spoiling for a battle at 6th with a total of 1044 votes.
Perhaps, the next biggest sinker-punch this week was thrown by Ruggedman, who since last week appears to be on rampage. If he caught Banky W. napping last week with a sucker-punch, this week he has dealt the clincher not only to the next man above him but went as far as rattling the cool of others .
Though 9ice gets to keep his 7th spot with a total of 501 votes and a week 31 votes the same cannot be said for Styl-Plus who came in too low with their week run of 23 votes, pushing up their total to 471 votes and had to give way to Ruggedman who really upped his acts, amassing 176 votes this week and pushing his way through to the last spot of 8th with a total of 482 votes. Now, what can i say? Where will the quest get bloodiest next week? Keep guessing and roll with the tide of the quest with some of the votes that came in this week. Read on.
P-Square
P-Square is my Naija Music Idol. I mean they made the world understand that Nigeria can produce its own share of genius. There is definitely no one like them. My joy will never be complete until i see the people that rock my world. Please good people crown them for me.
Sandra, 07065443339
2. Who can storm the stage with party jams or let's talk about their R n B lyrics. I need not call names, you already know no one be like you, P-Square.
08053075469
3. If you guys don't give it to the twins-P-Square, you will be crazy beyond reason because they are just too much. Their songs, fashion and looks are just too much. Abeg crown my guys. Sean Bobby, Eket, 07088138691
Tu Face
1. Seriously, how on earth would anybody say D'Banj is better than 2Baba. We don't know or care if he is richer, Tu Face doesn't make noise about money and it's not about the money, even if Tu Face produces 50 more children, he is a legend. He carries the torchlight, he's humble, he should be the Music Idol, then P-Square
2nd.
Ada, Lagos, 08034172142
2. Tu Face. Wetin dey happen? Tu Face is Naija Music Idol so P-Square clear road for the man wey sabi. Abi you wan die? He use Sexy Baby, African Queen and True Love to kill all Naija musicians. Tu Face is our Music Idol.
Gideon, Benin, 08052018826
3. Give honour to whom honour is due. 2Baba has paid his dues, he has collected all awards Africa has to offer and also the MTV award, MOBO award and lately World Music award. He's done collaboes with some of the world's finest like Sway, Estelle, Akon, R. Kelly, Wyclef, Beanie Man and more. Tu Face is Naija Music Idol.
08025997362
D'Banj
1. Guy, people dey die for Ekpoma, Benin, in short Edo state if una no give D'Banj the crown. Edo state go finish na him be our Idol.
TJ, Benin, 08054067998
2. D'Banj o, who else deserves the crown except the great one, who enlightens the dull hearts. Please give this to D'Banj.
Odiri, Delta state, 08056060848
3. Una for stll reason small now, the Koko master is too large to be compared with all those smallies now. Abeg dem no reach, dem be junky, D'Banj is the man
08078777892
Faze
1. Faze is my number one both local and international. Faze is much talented, each of his tracks goes with a strong message. He stood by his words and he can make it all alone. I vote Faze for Naija Music Idol.
Man of God, Cross River state, 08020868782
2. Faze is my Music Idol, any time that lovely voice of his sings i tremble. Have you sat down to listen to his lyrics? That guy is too much. Faze! Faze! Faze!
Nkem, 08037802171
3. I wouldn't forgive myself if i don't vote my own Mr. Originality, Mr. Independent, Faze, as my Music Idol. Faze, somebody believes in you. Remember that.
08057948597
Timaya
1. My best Nigerian musician is Timaya. He is Naija Music Idol because he's cool and sings with passion.
John Umeh, Nasarawa state, 08037307058
2. My artiste is Timaya because his voice is so real than any other musician. I also love him because he's the master of collaboes.
Christopher, Lafia, Nassarawa state, 08038055453
3. My favourite artiste remains the Baba Bayelsa, the wild wild Timaya. He's the Naija Music Idol without mix. Please crown him.
Kefas (Demxy), Plateau state, 07065553089
Asa
1. Asa is my choice. Her music is clear, meaningful and she's uniquely in a very special world of her own. Crown her. She deserves it.
Ubong, Uyo, 08023264232
2. Asa is the best! Her music are words to input wisdom to the government and the citizen. Her music will not fade out unlike other musicians.
Nash Michaels, Abia state, 08063538030
3. Am really in love with Asa music. She's the Bob Marley of Naija. Her music flow from generation to generation without ending.
08074245602
Ruggedman
1. All hail the real Naija Music Idol- Ruggedy Baba. Don't waste any more time. The real thing is here. Crown him now please.
Orji, 08077321593
2. Ruggedy takes the lead any time. My Naija Music Idol can't be anybody other than the good old Ruggedman.
Joker Hamza, 08064652443
3. Ruggedman be the Baba for music. He don pass P-Square. Please i dey beg you to crown am as Naija Music Idol.
Vicky, 08074457853
9Ice
1. 9ice is too 9ice. He's definitely Naija Music Idol. The only man that deserves the crown is 9ice. I love the way he sings and his voice. He is the original Naija Music Idol. Lets go there!
OO Square, Abuja, 08024033465
2. 9ice is the man of the moment, the real Naija Music Idol. I vote him.
08032281281
3. 9ice is the bomb, i love him like mad, he's my idol and the Naija Music Idol
08066214057