WHY I'M PASSIONATE ABOUT TRANSFORMING LIVES - LILIAN IGWEGBE, PR CONSULTANT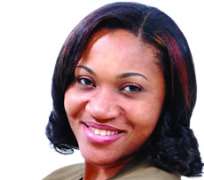 •Lilian Igwegbe
She is a woman of many parts. She is the Managing Consultant of NELA Consulting Ltd, a financial services company which also deals in branding and systems integration. Though a young company, it has a lot of international affiliations which actually coined its relationship with Corporate Africa where Mrs. Lilian Igwegbe is also their representative in Nigeria. Igwegbe is equally a trained human resources consultant and has worked for notable companies in the country. A mother of four Igwegbe has a background in Accounting.
Her passion in life is to impact on humanity just like Mother Theresa and Dame Judith Amaechi. No wonder Corporate Africa found her worthy of their representive in Nigeria. In this interview, she spoke on a proposed project with the first lady of Rivers State, Dame Judith Amechi-a project aimed at transforming lives and providing service to humanity. She equally talked about life as a career woman and other issues.
As a human resources consultant, who are among your clientele?
As a human resources consulant, I have consulted for several companies such as KID Nig Ltd, which was my first port of call. I moved to AIICO Insurance Plc and AIICO General Insurance. I have also consulted for Assets and Resource Management (ARM) on career management, Crystalife and briefly for Leadway Assurancs Plc. I work with The True Vine Consulting, a human resources management firm under the leadership of Mr. Tunde Badru, the Managing Director. He actually put me through all my skills as human resources consultant. I moved into NELA Consulting in affiliation with international organisations that has actually recognised my potentials.
That was how NELA Consulting came into play. I am currently having a proposed project in Rivers State through Corporate Africa arrangement. We are looking at a collaboration with the First Lady of Rivers State, Her Excellency, Dame Judith Amaechi in her intiation project called Empowerment Support Initiative (ESI). The vision and objective of ESI is in compliance with the Corporate Africa's mission in development of the African community. We got in touch with the first lady through the person of Dr. Ogu Emejuru, a Special Assistant to the Governor.
He has done a lot of networking between us and the government. He is also looking at the need for Rivers State to establish a pharmaceutical industry and a research labouratory in Rivers State. In that wise, Dr. Ogu has extended his network relationship with Corporate Africa in bringing international global organisation called Becton and Dickinson (BD) and Novo Nordisk. They are very big players in the pharmaceutical industry. So, our relationship with Dr. Ogu has actually brought us into a very good platform to look at other areas of investment for Rivers State. Last year, November to be precise, during the international energy conference, I brought in some South African guys who were interested in the LNPG project initiative file commission for Ministry of Energy, Rivers State. In January also, we were able to get in a group of Indians, the Kaluska Brothers who are experts in irrigation projects, water sewage and generation. Then Corporate Africa came into play in Feb 2011.
Why Rivers State?
Rivers State has actually created a platform for purpose investment. Secondly, the governor has done so much to create a standard for investment opportunities. He has streamlined the policies that made sure that a body is responsible to create the glooming for an influx of investment into various sectors. He has done a lot of jobs in construction and social development of his people. So, if you look at the passion he has for his state, community and local indigenes of the state in terms of their future, education, medical and health facilities, he has done a lot for his state. That is why we looked at Rivers State as a big platform to establish good investment for the world to actually emulate. Rivers State is also one of the biggest suppliers of natural resources in terms of oil, agriculture and farmland. Again, they have very soil condition here.
So, I think Rivers State is a very good place for investment. Moreso, Rivers State is a wounded brand. The perception of Rivers State over there is so poor because of the influx of the embittered militancy in existence here. The governor has done a great job in eliminating that profile of militancy in Rivers State. So, he is a good person to emulate in his standard of performance. He is a good person in the sense that he is very passionate about development and the future of his people. And his wife has done a very good job in terms of women empowerment. I have never seen women taxi drivers in my life, but I came to Port Harcourt and 60 per cent of the women are taxi drivers and they actually own those taxi cabs, because the first lady has put up structures for women enterprenureship in the state. She has gone beyond that.
She is looking at getting good education facilities for the children in the state, hand in hand with the vision her husband, the governor, has for the future of the local child in the community. The primary schools here are well beyond expectations. They have facilities like what you have in the foreign countries. They have good teachers. Education from nursery to secondary is free of charge. Every single facility and materials for a child to be educated from nursery to secondary school has been provided by the governor. So, I think he is doing a great good job and is someone to be emulated.
You said that the first lady's project is in similiarity with Corporate Africa. What are those things?
She has an objective to develop the women folk in the state and also to empower the youths on enterprenuership. Apart from the taxi cabs she has got the women engaged, she is also looking at getting them engaged in agricultural farming, set up soap factory for the production of soap and other washing materials and chemicals, all produced by the women. She is looking at educating and exposing the youths by putting up good educational structures from nursery to secondary. She also has a project called 'Adopt A Child Initiative', which makes it easy to have a child educated by individuals and corporate bodies. She is actually trying to remove the bias and the challenges a local child in a local community faces in terms of human capital development.
What is this programme about?
Corperate Africa, London and a sustainable development council, ICT Newyork, has put up a green investment gateway conference coming up in September. It is going to be the first in Africa. The objective of this is to change the global perception the world has about Africa. It is a showcase of talents, potentials and sophistication of African community. It is saying that Africa is ready for the world and Africa has a standard for investment and development. Corporate Africa's focus is to bring Africa to limelight and expose Africa as the biggest supplier of natural resources in terms of the economy, agroeconomy and environment.
As a mother, wife and a career woman, how do you cope?
This is a tough question for me to answer because I don't really know where I get my strength from. But I think it is because I have a supportive husband. My husband loves to see me do this. He is someone who has been after my future. He knows I have passion for what I do. He knows I have got the energy and stamina. We play dual roles at home. When I am out, he is in and when I am in he is out. My kids are grown up, so it makes my life a lot easier to cater for the home front and do what I love doing best. I know a lot of people would say I am talkertive. I am talkertive by profession. Funny enough in all of this, I am not an extrovert, but people perceive me as an extrovert and that is because I have a background in people management. I love and value relationship. I keep relationship too. One good thing my boss, Pastor Tunde Badru, taught me is to value and keep relationships because it can take one places where money can't. So, at every point in life, I should ensure that I hold very strong relationships and keep them. He said I should not hurt my relationship no matter who I am and where I go. He told me to seek to know and don't seek to be known. That is another word and that keeps coming to the back of my mind. Again, for him the bottomline is attitude. If you have a perfect attitude, you can go places.
So, I try to balance all of these, and with God Almighty on my side and always smiling at me, I was able to get to where I am. God is my strength, knowledge and is the reason I breathe. He is also the reason I keep moving because He has provided me tons and tons of opportunities that come my way. Sometimes they overwhelm me and I ask God why He is doing all that for me. He has shown me so much love. He has sustained my family. He has been there when things were tough for me. And I must be really grateful to God Almighty for giving me a wonderful husband and fantastic grown-up kids. Funnily enough, I have a 16-year-old son, 14-year-old daughter and my last kid is nine- year-old daughter.
So, I am grateful to God because I didn't have a career when my kids were growing up. So, I was at the homefront and I took care of them, showed them love and the right thing to do. I brought them up to be self- independent. When it was time for me to move, my husband was very encouraging. At first he was a bit sceptical about how I was going to manage the career and homefront, but God has sustained me and I am really very grateful. I want to say to everyone out there that if you have a dream and you can't live out that dream, then I consider you dead because everyone has got a dream and everyone has got to live out their dream. God made me dream and helped me to live out my drem. So, I believe the sky is actually my starting point. I am hoping that all of these turns out very well. I am believing that God will give me an opportunity to expose and exhibit what Africa has got. Africa is blessed with a lot of natural resources. We have great talents and intelligent people here. We are overwhelmed by the scenarios of our community and our shortcomings in terms of technology and all that. But if our potentials are being harnesed in the right direction, I know Africa can go places.
What has life tought you?
Life has actually taught me not to give up. I have really gone through a lot of challenges and I wonder how I come out smiling. So, life has taught me not to give up, and once you have that at the back of your mind, you can go places. I didn't give up. I still don't want to give up because I know the sky is my starting point.
What is the secret of your success?
The secret of my success is God Almighty. He has inspired me in several ways and has brought many beautiful people to me. A lot of people have impacted my life. They have been there for me through thick and thin and have moulded my life into what I am today. If I am given the opportunity to go over them, I am going to call names, bless them and ask God to bless and reward them abundantly for every good thing they have done for me and my family. A lot of people have led me when I thought I was going to be blind and when I thought I was going to lose hope. But God worked through these people to bring me to where I am today.
Who is your role model?
My role model model is the late Mother Theresa. I know I am so far away from it. I aspire to be like her. I know I have a lot to do if I actually want to achieve what she achieved here on earth before she died. But really, I wish I could be a mother to the world, God providing all the facilities or the opportunities that I need to touch and impact lives positively, like a one third of what he had done, I would go for it. She set the pace for humanity and a future for humanity as well. Secondly, there is a lady I want to appreciate for impacting the lives of people, children and families. The person I am talking about is not just because of her position or being a prestigeous person. But this is someone you would ordinarily look at her position and have a wrong impression. But this is someone whom you would not expect such humility and simplicity. I am talking about no other person than Her Excellency, Dame Judith Rotimi Amaechi. I am not saying this because I have potential relationship in partnership with her project, no.
I am saying this because I have encountered her personally in her office and I discovered that she is someone I would really want to talk about concerning her uniqness in carrying out her duties as a wife, mother and first lady. She equally has compassion on the community and the womenfolk as a whole. When we had the first opportunity to be in her midst, she wasn't even aware that we were there within the crowd. And this lady stood up from her seat and went down straight to the womenfolk, chat with them and educated them on what they could benefit from such an exposure and learning new skills. I was amazed. I had not seen such before. And the fact that she was not aware that we were in the crowd, she was just herself. She was just a mother who was after the future of her people. By the time she knew we had come to meet her, she was so excited about it. I was at home with her. She is someone I really want to work with and want her to impact my life in a positive attitude.