Femi Adebayo Denies Romance With Fathia And 'Jennifa'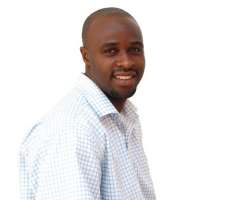 Femi Adebayo son of Theater Practioner, Adebayo Salami has denied the rumour that he is the reason for the disagreement between Fathia Balogun and Funke Akindele.
Femi has denied the alleged rumour of having an affair with both Funke Akindele and Fathia Balogun. He said that the people spreading such tales are just rumour mongers and miscreants.
Funke Akindele a.k.a Jennifa has also denied having an affair with Femi Adebayo, and also revealed that she is a close friend to Fathia. Funke says there is no such thing as quarrel between her and Fathia.
Though Fathia Balogun, is not available to confirm the story, gist in town says these two actresses are not in speaking terms anymore.