FUNKE AKINDELE TO PREMIERE THE RETURN OF JENIFA IN U.S.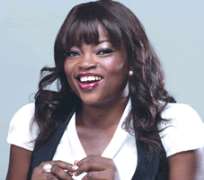 •Funke Akindele
Africa's pride and Nollywood actress, Funke Akindele, producer of all Jenifa movies, has said the much expected The Return Of Jenifa, the latest of her works featuring various movie and music stars like Antar Laniyan, Eldee the Don, Banky W, Denrele, Iyabo Ojo, Ireti Osayemi, Helen Paul, the late Comedian CD John, Omawunmi, Yinka Quadri, etc. will be premiered first on September 3, 2011, in the United States.
According to Funke Akindele, 'it feels good not only to have The Return Of Jenifa premiered in the United States but to know the movie has no geographical limit. Our decision to premiere the movie abroad was strictly based on the demand of Jenifa fans, and that is what makes it exciting.'
The United States premiere does not in anyway undermine the Nigerian version. The Return Of Jenifa will still be premiered as planned at the MUSON Centre in Lagos on September 23, and would be at cinemas across the country the same day.
Directed by DJ Tee of DJ Tee Films, The Return Of Jenifa resolves the suspense that enveloped Jenifa's exploits. She registered to participate in a dancing competition, but when asked to undergo an HIV test as requirement for the competition, Jenifa fled, unsure of her status. There is a blatant silence as to the repercussion of Jenifa's excesses, especially her HIV status.
Afraid of her status, Jenifa becomes her own antagonist by being evasive. She withdrew from the society she once ruled and relocated to her village. She does not stop being her crazy self while in the village, but in the end, she learns that life is not all about being a 'Gbogbo Big Girl'.