STAR ACTRESS SHAN GEORGE FIGHTS BEN MURRAY BRUCE ON FACEBOOK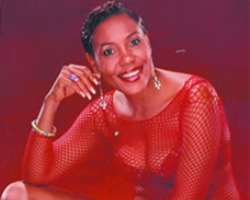 Last week, top Nollywood actress, producer and singer, Shan George, showed her other side when she turned a rights activist on Facebook.
According to sources, Nollywood practioners who screen their films at Silverbird Cinemas have been going through hell in the hands of the Silverbird Cinema Management.
They allege that the Ben Bruce led group insists that any movie that must be screened at the cinema, must have a premiere at the Galleria.
Those who have gone through the process, say they are made to pay N300,000 for the Arterium of the Galleria for the red carpet and premiere while another N300,000 is paid to have the movie screened to the premiere audience at one the cinema halls.
After this, the Silverbird Cinema Management then takes a big chunk as percentage for showing the film at their cinema.
Although she has not premiered any movie at the place, Shan George we hear, was enraged when her friends told her about the cut-throat rules at the Silverbird Cinema which led her to start a debate against the organization on Facebook.
Shan George wrote on her wall that " I don't understand why Ben Bruce would put a rule that if u don't premier ur movie at Silverbird Galleria ur movie would not be shown in Silverbird cinema?
My question is, all the foreign movies being shown at d Silverbird Cinema, how many Hollywood producers have come to premier their movie at d Silverbird Galleria?
Hardly has she finished the post that Nigerians started lampooning the exploitation.
We gathered last week, that some producers met over the weekend to deliberate on the issue although none of them summoned courage to comment on Shan's wall post