FAST RISING ACT,OLAMIDE DROPS TONI PAYNE AS MANAGER,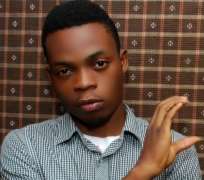 The news flying around lately has it that Hip-hop act; Olamide has dropped his manager and former wife of 9ice, Tonie Payne.
In the wake of the story, people were skeptical owing to the fact that Tonie Payne nurtured Olamide to this level where he is gradually climbing the ladder of success.
However, an insider, the manager of Olamide's Record Label Coded Tunes, Mr.Oguntaiwo Olubunmi, debunked the tale in a phone chat with us, Olubunmi stated clearly that the story was farther from truth, that Tonie Payne was still the very active manager of Olamide.