Comedian D' Don, needs your help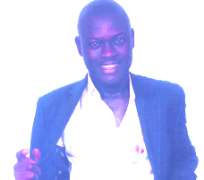 This is certainly not the best of times for the fast-rising comedian, D'Don. His immediate elder brother, Iruvwe Morris, is currently fighting to stay alive, after being diagnosed with a chronic renal disease.
According to the medical report from the Lagos State University Teaching Hospital, Ikeja, Lagos, which was made available to us by the embattled comedian, during a Fund-Drive/Awareness visit to us, it says that the patient has been having frequent relapse and thus needs urgent kidney transplant, to stay alive.
The report signed by Dr. M. A. Amisu, for the Consultant Nephrologist, further disclosed that the patient is currently on anti-hypertensive–Meditriol, Calcium Carbonate and Erythropoietin.
"Morris is a known chronic renal disease patient in End–Stage-Renal Disease secondary to Hypertensive Nepbro-Sclerosis. He has had several Hamodialysis, conservatively but will benefit from kidney transplant as a definitive treatment."
Painfully, D'Don and his entire family members are still running helter-skelter, trying to raise the N6 million needed for a successful transplant outside our shores.
Meanwhile, the family coughs out N35, 000 every two days for Morris' dialysis at a specialist hospital in Oshodi, Lagos.
SAMUEL OLATUNJI