'What Valentine Means To Us'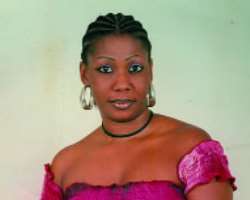 The National President of Association of Nigerian Theatre Practitioners, Prince Jide Kosoko has said that to him, Valentine period is a time to share your love with loved ones. "You know, I am a polygamist, I am going to celebrate it with my two wives as we agree to. And to tell you this, every Valentine is memorable to me."
To Mrs. Toyin Adegbola otherwise known as Ajoke Asewo To Re Mecca, everyday is valentine to her. "We need to show love to our friends and relations everyday of our life. Valentine day, is a day to show love. It is a day to share love with people you cherish.
Basorge Tariah jnr, actor and comedian
I work on Val's day and when I finish, I will spend the rest of the day with my family; I will give my wife a special present. In any case, I always give her presents.
Tosin Martins — musician
I have a few engagements. I give my wife things on a weekly basis, so the day would not be too different. We will be spending the day out together. It will be a special day because she is a special person.
Oby-Edozieh, actress
Every single lady should have a special friend. I will spend some time with my family because they are also loved ones and later, I will spend time with my special one.
Ema Ayalogu — actor, producer
The beach would be rowdy, so I'd take her to a quiet hotel in Badagry; actually there is one close to my house and its very lovely, and there I'll pop a bottle of wine or champagne.
Denrele –
Work, work. I am covering Toni Braxlon's show, Tunde and Wumi Obe's show and a lingerie show, late at night, so, I will be busy. Since, I am not seeing anybody, I am ok. But I pray to meet the right woman soon because I am in the habit of falling for the wrong person.
John Njamah — actor
I may be working, but I have no definite plans. Any thing could happen.
Victor Osuagwu
I will not be in town. I will be at Eket. I have imported a diamond wristwatch, a diamond necklace and a diamond ring for my wife. These are her presents for the day.