MERCY'S WEDDING STILL ON COURSE?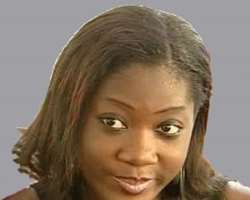 Mercy Johnson
Indications emerged on Tuesday that the proposed wedding of popular actress, Mercy Johnson, will still hold.
This is despite the controversy generated by an Italy-based woman, Lovely Okojie, who has cried out that Johnson's sweetheart, Prince Odianosen Okojie, is legally married to her (Lovely).
Although many fear that the marriage fixed for August 27 may be cancelled, information from the actress' publicists, BigSam, indicates that all is well with the plan.
'I can tell you that the wedding is still holding,' an official of BigSam told our correspondent on the phone. 'Although we have a meeting with Mercy Johnson later today, she has not given any indication that