80% of first class, second class upper applicants failed NNPC exam - GMD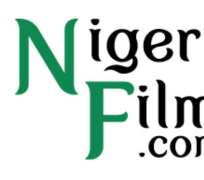 The just concluded recruitment examination conducted by the Nigerian National Petroleum Corporation (NNPC) recorded abysmal failure as 80 per cent of the applicants, who were mainly first class and second class upper graduates, failed the examination.
Group Managing Director of the NNPC, Mr Austen Oniwon, disclosed this on Monaday while declaring open the 9th NNPC National Quiz Competition in Abuja
Oniwon, who disclosed that the NNPC was currently carrying out a recruitment exercise, stated that the result of the recruitment examination was not as good as expected as 80 per cent of the so-called first class and second class upper graduates scored less than 20 per cent.
Represented by the Group General Manager, Public Affairs Division of the NNPC, Dr Levi Ajuonuma, the NNPC boss disclosed that this abysmal record did not only heighten the NNPC management's apprehension about the lack of functionality of our education format but goes a long way to underscore the need to shift focus away from mere paper qualification.
Disclosing that it would no longer be business as usual in the NNPC, the Group Managing Director said reliance on people to secure employment in the organisation was now a thing of the past stressing that the NNPC now placed emphasis on brilliance.
Apart from the NNPC examination, the GMD said the recently recorded nationwide mass failure of candidates in WAEC and NECO exams made the call for the urgent review of our school system more pertinent.
He said only a functional education that is skilled-based, that adds value to the nation's economy and takes into consideration the skill-gap that exists in our nation today is ideal for Nigeria of today.