FUNKE AKINDELE,MERCY AIGBE CLASH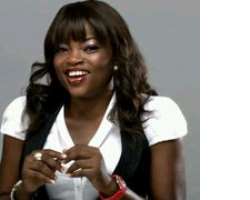 They are colleagues but not best of friends. Funke Akindele and Mercy Aigbe are two of the shinning actresses, who have won the loyalty of large number of Yoruba home video buffs.
Interestingly, if the lamentations of the close allies of Funke are anything to go by, then, another supremacy battle is rearing its ugly head.
The brewing cold war between Mercy and Funke is said to be not unconnected to Mercy's new movie titled 'Osas'.Tongues are wagging that the story of 'Osas' was told almost in the same line with 'Jenifa',Funke Akindele's popular movie that sold thousands of copies when it was released few years ago.
It would also be recalled that'Jenifa' was the flick that shifted the position of Funke Akindele in the rank of Nigerian hottest actresses and 'Return of Jenifer' the extended version of the movie, is set to be premiered any moment from now.
We gathered that close aides of Funke are said to be accusing Mercy of stealing the story idea, loyal friends of Mercy we gathered too have not found the allegation funny at all.
It's not possible,'Osas' has better storyline when compared to Jenifa,though,both flicks have same director, I think the messages are different," an insider claimed.
As neither Funke nor Mercy is ready to comment on the issue, Jenifa and Osas have story lines wrapped around a local girl, who is trying to belong in the circle of big girls.