Nigerian Hotel-Rwanda Star, Okonedo for PAFF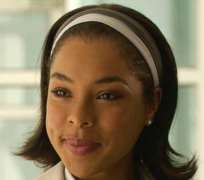 AS this year's Pan African Film and Arts Festival (PAFF) took off last week in Los Angeles California in the United States of America, a film by British-Nigerian actress Sophie Okenedo will be among the that will be on exhibition.
Okonedo who starred in the very popular film, Hotel Rwanda Her stunning turn as Don Cheadle's iron-willed wife earned her an unexpected Oscar nomination and global name recognition.
Skin which is the title of the film she starred in will be exhibited alongside other films like Kassim the Dream, Zora Neal Hurston, 13 Months of Sunshine and Tight Jeans, amongst others. The actress who burst into tears and collapsed when she met Johnny Depp has also starred in movies like ''lovely and sweet drama, The Martian Child will no doubt be the only Nigerian actress whose work will be shown in the PAFF which was was established in 1992 as a non-profit corporation dedicated to the promotion of cultural and racial tolerance and understanding through the exhibition of film, art and creative expression.