MOST WANTED: MOSUNMOLA FILANI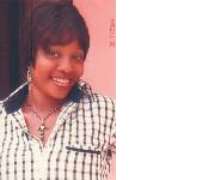 Of course, you will agree with me that this pretty lady who is simply referred as Mosunmola in the Yoruba genre of movie industry in Nigeria is one of the most sought after actresses who has become a toast of every movie producer in Nollywood.
The insatiable search for this beautiful and well-expressed new movie star on the bloc is not based on her beautiful or her sense of humility which has, in no small measure, adds credence to her artistic prowess but because this Abeokuta based versatile actress is well-behaved amongst her peers like Toyin Ayemaku who drinks and smokes at will.
If you have watched Mosunmola's artistic displayed in the film, Iranse Aje, Apesin or Jenifa, you will, no doubts, agree with me that she's unbeatable in the industry and if God is on her side, she may be the first Nigerian actress to be nominated for Oscar Awards.
Keep up the good work girl! Only sky is your limit.