Seun Kuti tackles social injustices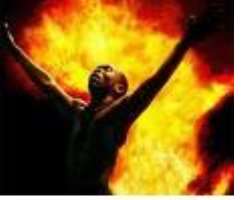 The saying: like father, like son is very appropriated in the case of the late legend, Fela Anikulapo-Kuti, and his last son, Seun. During his ...
lifetime, after he became disillusioned by the actions of government, Fela tackled government in his music and actions. And in doing so, he became the darling of the masses; a cult hero who is still worshipped up till date. Ten years after his death, he is the only Nigerian musician who is so revered.
Now, in a bid to leave his footprints in the sands of time, Seun Kuti, too, has released his debut album, Many Things, which has its lead single as the same title. It is quite explicit in its castigation of the government.
Unlike Femi, his elder brother, who is always diplomatic and subtle in his castigation of government, Seun was very verbal in recounting the injustices going on in the country and government's failure and nonchalance in dealing with the nation's problems.