KEFEE SCREAMS ''you wet the bed every night and asked for anal sex'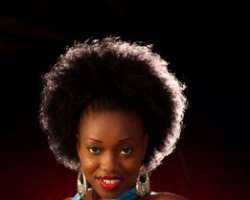 ALEC REPLIES''you didnt give me sex but brought other men into my house''
This young estranged couple were in sapele majistrate court on thursday january 22,2009 with their friends and family members for support and the details brought back by some olofofo church memebers shocked me to a halt.according to what was re-whispered'',alec told the court that kefee denied him of sex in the marriage,that after they got married she refused to give it to him till the third day and then one week later and after that,she agreed again a month later.he also accused kefee of bringing men into his house and kefee was allowed to cross examine the man who used to be her lover and husband and she brought up the issue of his bed wetting and asking for anal sex which she refused,alec responded that it was an irrelevant issue,she also brought up the issue of his beating her which he denied point blank and the crooner asked him if he remembered her joining a taekwando club so that she could stand up to him when he wanted to beat her.kefee also brought up his sleeping with women of easy virtue and her friends chioma,stella and suo ,he denied it point blank as well.
kefee also asked him in her cross examination if he slept with one aboyewa his friends(friends name is assent tweed)girlfriend and alec admitted it .kefee was in court with her parents and some family members while alec came with his mum andsome staunch church members for support.both families were shocked at the revelations from both sides''.the warring couple also dragged money issue here and there and the shocked judge adjourned the case till febuary 12,2009.
what a pity!..what could have gone wrong?what level of immaturity is this?i am not one to judge but why didnt they file ''irreconciliable differences'as reason for their crashed marriage?
please if you know both of them,tell them the forefathers say''A lame man beating the drums of war,stand to be consumed by the war!''.
(alec godwin has granted a daily publication a shocking interview follwing this my writeup