The Stars of Nollywood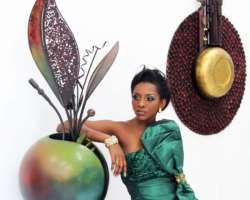 They are the faces of the thriving Nigerian film and movie industry and have, through their roles, helped to define and shape it
Since the 1990s when the Nigerian film and movie industry popularly known as Nollywood got local and international recognition, many actors and actresses have used their talents to shape it. Indeed, through their acting skills and creativity, they have contributed immensely towards the current ranking of Nollywood as number three in the world.
These actors and actresses could be categorised as the pioneers, the new generation, and the reigning whizzkids who are mainly a blend of young Nigerian and Ghanaian stars.
Some of the pioneer star actors and actresses are Kenneth Okonkwo, Pete Edochie, Liz Benson, Olu Jacobs, Joke Silva, Richard Mofe- Damijo, Patience Ozokwor and Kanayo O. Kanayo , Zack Orji, Saint Obi, Nkem Owoh, Jim Iyke, Segun Arinze, and Eucharia Anunobi. Other stars in the 1990s that are still very active in the Nollywood industry are Genevieve Nnaji, Omotola Jalade Ekeinde, Kate Henshaw-Nuttall, Chioma Chukwuka Akpotha, Desmond Elliot, Ramsey Nouah, Stephanie Okereke, Rita Dominics, Ngozi Ezeonu, Sam Loco Efe and the diminutive twin movie icons - Chinedu Ikedieze, and Osita Iheme.
Among these pioneer Nollywood star actors and actresses, Kenneth Okonkwo stands out. This is because the Nigerian film and movie industry was relatively unknown until sometime in the 1990s when he featured as the lead actor in a film done in Igbo language called Living in Bondage. Even though it was done in Igbo language, the way Okonkwo effectively interpreted his role as Andy in the film launched the Nigerian movie industry into fame and recognition. The film actually exposed the evils that men do. It exposed evil powers behind most sudden riches.
Okonkwo, a graduate of business administration from the University of Nigeria, Nsukka, who hails from Enugu State, went into acting in 1991. His first role in movie is "Andy" of Living in Bondage. His first role in TV drama is Captain John Mark of Ripples, a soap opera. It was, however, his role as "Andy" of Living in Bondage that brought him to the limelight. Today, Okonkwo is a lawyer and so is no longer very active in Nollywood.
Pete Edochie, a seasoned actor, administrator, and broadcaster is considered one of Africa's most talented actors. Before he went into acting, he was a veteran broadcaster with the Anambra Broadcasting Service, ABS, in Enugu. He came into prominence as an actor in the 1980s when he played the lead role of Okonkwo in an adaptation of Chinua Achebe's all time best selling novel, Things Fall Apart by the Nigerian Television Authority, NTA. The British Broadcasting Corporation, BBC, was so much impressed by the way he played his role in Things Fall Apart that it sent reporters from London, to Nigeria, to interview him. Edochie has featured prominently in films such as Heavy Battle, Trust Your Heart, Passage of Kings, The Tyrant and many more. He has also won many national and international awards.
Liz Benson is a Nollywood actress whose rise started from the soap opera Fortunes in 1993. The Akwa Ibom-born actress later switched into home movies and acted lead roles in films like Glamour Girls in 1994, True Confessions, Evil Men 1 and 2, Body of Vengeance. and Izaga to mention but a few. Benson, who was one of Nigeria's most prolific actresses in the early 1990s, holds a first degree in Dramatic Arts. However, since 1996 when Benson became a born-again Christian and an evangelist, she has not been a regular face in Nollywood movies.
Olu Jacobs is one of the veteran star actors who have greatly shaped the Nollywood industry. He has been a source of inspiration to emerging stars. Jacobs trained at The Royal Academy of Dramatic Arts in London. He then starred in various British television shows and series in the 1970s such as The Goodies, Till Death Do Us Part, The Venturers, Angels. The Tomorrow People, and The Professionals. In the 1980s, Jacobs starred in several international films some of which include John Irvin's war film The Dogs of War, Roman Polanski's adventure-comedy Pirates and the family-adventure film Baby: Secret of the Lost Legend. Jacobs has also starred in more than 120 Nollywood films. In 2007, he won the African Movie Academy Award for Best Actor in a Leading Role. Jacobs is married to Joke Silva, a Nollywood actress.
Like Jacobs, her husband, Joke Silva has been a trail blazer in Nollywood. Silva who was born in Lagos, in the early 1960s, studied English at the University of Lagos. She later relocated to England and studied drama at the Webber Douglas Academy of Dramatic Art in London. Silva has starred in many films and television series, some which include Secret Laughter of Women, 30 Days, Letters to a Stranger, Widow's Cot, White Waters and The Amazing Grace.
She has received many awards and nominations for her work as an actress including the awards for Best Actress in a Leading Role at the African Movie Academy Awards in 2006, and Best Actress in a Supporting Role at the African Movie Academy Awards in 2008.
Richard Mofe Damijo, popularly known as RMD, is a star actor, playwright, poet, publisher, lawyer and politician. But what actually brought him into the limelight is acting. The Warri, Delta State- born actor learnt the ropes at the University of Benin where he studied Theatre Arts. After graduating from the university, Mofe-Damijo took part in a television soap opera in the late 80s called Ripples. Before then, he had a stint with the defunct Concord newspapers and Metro magazine as a reporter. He had featured in films like Out of Bounds, Hostages, Scores to Settle, Behind Closed Doors, Angels of Destiny, and Caught in the Middle. In 2005, at the maiden edition of the African Movie Academy Awards, Mofe-Damijo won the award for Best Actor in a Leading Role. However, since January 2009, he has been the commissioner in Delta State, and has not featured prominently in Nollywood.
Genevieve Nnaji is reputed to be one of the highest paid and most desired actresses in Nollywood today. The Imo State-born acting diva grew up in Lagos. Nnaji started her acting career as a child actress in the then popular television soap opera Ripples at the age of eight. In 1998 at the age of 19 she was introduced into the growing Nigerian film industry with the movie Most Wanted. Her subsequent movies include Last Party, and Mark of the Beast. In 2002, she featured in Sharon Stone and her fame shot beyond the shores of Nigeria to Africa and several European countries. And in 2005, she won the African Movie Academy Award for Best Actress in a Leading Role. In 2010, she starred in the award winning film Ije: The Journey. Ije is still considered to be one of her best epic performance to date and it brought her forth as an icon to be loved and adored by many. Nnaji has starred in more than 80 Nollywood movies. The Cable New Network, CNN, recently referred to her as the "Julia Roberts of Africa" while Opral Winfrey, American television mogul and actress rated her as the best actress in Africa.
In recognition of her immense contribution to the Nigerian film industry, Nnaji has been presented with numerous awards some of which came from Dublin, London and America. With several movies to her credit, and numerous fans around the world, Nnaji began in 2008 to give back to the society by launching her clothing line 'St. Genevieve' which donated a percentage of its proceeds to charity, especially orphanages.
Omotola Jalade Ekeinde is another star Nollywood actress. She is married to Matthew Ekeinde, a pilot and the couple is blessed with four children. Apart from being one of the most successful Nollywood actresses, she is also a singer and is involved in extensive charity work in Nigeria.
Her first role in a movie came in Venom of Justice in 1995. Ekeinde burst into the Nollywood film industry with a movie called Mortal Inheritance in 1995, where she played a sickle-cell patient who fights for her life even when she knows she might not be able to live. This film which received good reviews won her awards and is still known as one of Nigeria's best movies. Ever since then she has not looked back as she has starred in blockbuster movies like Games Women Play, Blood Sisters, Last Wedding, and a host of others. Ekeinde has also acted the roles in movies as a prostitute, a prisoner, the lonely housewife, the bitchy manipulator and the girl next door. Omosexy, as she is fondly called by her fans radiates the aura of a real star.
Patience Ozokwor is a popular actress who is reputed to have played the role of a wicked woman so well. In fact, many people find it difficult to separate her role in drama from her actions in real life. Besides, when Ozokwor is not playing one of her negative roles, she is likely playing that of an old Mama Youngy - the type she played in the movie, Old School, which eventually earned her the name Mama Gee. A proud and caring mother of four, Ozokwor's first son is an engineer while the last is a footballer. Although she studied fine and applied arts at the Institute of Management and Technology, IMT, Enugu, she never practised the trade. Before her entry into the Nollywood industry, Ozokwor had been a teacher, and broadcaster having worked with Radio Nigeria Enugu as an announcer.
She was discovered as a good actress by Chika Okpala, popularly known as Chief Zebrudaya of New Masquarade who featured her in a public enlightenment commercial in the 1980s. But the movie that brought her into the limelight in 1999 is entitled: Authority. She has played the role of a mother to almost every prominent actor in Nollywood.
Anayo Modestus Onyekwere popularly known as Kanayo O. Kanayo who hails from Mbaise, Imo State, is also one of the pioneer Nollywood actors. In the early 1990s, he made his debut film appearance in Nollywood's first major film Living in Bondage. Since then, he has starred in more than 100 films. In 2006, he won the African Movie Academy Award, AMAA, for Best Actor in a Leading Role.
Zackee Ama Orji, a 1984 graduate of estate management from the University of Nigeria, Nsukka, is considered a Nollywood legend. This is because he has been one of the leading lights who made the industry what it is today. He is not only an actor, but a director, producer and filmmaker. His first movie was in 1991, which is titled: Unforgiven Sin. Since then, he has been starring in different movies.
Although he was born in Libreville, Gabon, in the 1960s, he grew up in Cameroon, Benin and Togo. He speaks both English and French fluently. He is married to Ngozi Orji, an actress.
Obinna Nwafor, popularly known as Saint Obi in the Nollywood circles is an actor, producer and director. A graduate of Theatre Arts from the University of Jos, Nwafor came into the acting scene in 1996, after doing a commercial for Peugeot on the Nigerian Television Authority, NTA. He has starred in more than 60 movies. He is best known for his roles in Candle Light, Sakobi, Goodbye Tomorrow, Heart of Gold, Festival of Fire, Executive Crime and Last Party. In 2001, he produced his first movie titled Take Me to Maama, where he starred as Jerry, alongside Ebi Sam, Rachel Oniga, Nse Abel and Enebeli Elebuwa, a veteran actor.
Nkem Owoh alias Osuofia is not only a popular actor but a comedian. The Enugu-born actor is a graduate of engineering from the University of Ilorin. He carved a niche for himself as an actor with a difference in 2003, when he starred in the film Osuofia in London. He also produced the song I Go Chop Your Dollar which dwells on advance fee fraud. The song was featured in the film The Master in which Owoh plays a scammer. The Economic and Financial Crimes Commission, EFCC, and the Nigerian Broadcasting Commission, NBC, banned the song. In 2008, he won the African Movie Academy Award for Best Actor in a Leading Role.
James Ikechukwu Esomugha popularly known as Jim Iyke is another actor whose unique fashion of interpreting roles in movies has earned him fame around the world. Due to his good looks, he has often been given charming playboy roles in movies. A graduate of philosophy from the University of Jos, he has excelled in his chosen career and proven to be among the best. Jim Iyke who hails from Enugu Agidi, Anambra State, was brought to the limelight by a movie called One Dollar. He has also produced two international movies called Ebony and Good Evening with internationally renowned stars like Judy Shekoni and Tangerine Martins.
Kate Henshaw-Nuttall, the pretty actress from a royal family in Cross River State, has also played a key role in making Nollywood appreciated globally. A graduate of Medical Microbiology at the School of Medical Lab Science, Lagos University Teaching Hospital, LUTH, Henshaw-Nuttall worked briefly at the Bauchi State General hospital before she ventured into acting in the 1990s.
In 1993, she got a breakthrough as she starred in the movie When the Sun Sets. In 2008, she won the African Movie Academy Award for Best Actress in a Leading Role for the film Stronger than Pain. She is presently "The Face of Onga." She is married to Roderic James Nuttall, a Briton.
Chioma Chukwuka Akpotha is another Nollywood star actress who shot herself into stardom in 2000 when she played a role in her first movie The Apple as an obstinate 17-year-old who felt she had grown old enough to get married. The movie was a huge success and she has continued in that stride with an unstoppable pace and a number of movies to her credit. In 2007, she won Best Actress in a leading role in the African Movie Academy Awards.
Stephanie Okereke is a Nigerian born superstar with an infectious personality. She entered into the Nollywood industry in 1997, with Compromise II and then featured in Waterloo. A graduate of English and Literary studies from the University of Calabar, she has starred in such films as Private Sin, Final Solution, Pretender and Adora (Shot in South Africa).
Okereke is one of the few Nollywood stars who have made their foray into Hollywood. She did auditioning for a role in the Good Shepherd. She won the Afro-Hollywood Awards in 2006.
Okereke later studied film at the New York Film Academy at Universal Studios, Los Angeles, United States.
Ramsey Tokunbo Nouah, the light skinned actor is regarded as "Lover-Boy" for his numerous roles in romantic films. He started his acting career when he starred in the Nigerian TV soap opera Fortunes. Nouah has since then appeared in numerous films starring in lead role. In 2010, he won the African Movie Academy Award for Best Actor in a Leading Role for his performance in the Best Picture award winning film The Figurine. Until a few years ago, he was considered to be one of the most sought-after actors in Nigeria. Nouah was born in Edo State, to an Isreali father and a Yoruba mother who hails from Owo, Ondo State, and was educated at the University of Lagos where he graduated with a first degree in Mass Communication.
Like Nouah, Desmond Elliot, another star actor, began his career with roles in soap operas like Everyday People, One Too Much and Saints and Sinners. He is now one of Nollywood's leading actors having appeared in more than two hundred films including Men Who Cheat, Yahoo Millionaire and Atlanta.
Chinedu Ikedieze, popularly known as Aki, and Osita Iheme known as Pawpaw, his twin movie mate, are among Nollywood's most striking personalities. Despite their diminutive frames, they have grown in fame and stature, and are todays giants in their chosen career. To their credit, the petit Nollywood stars have been able to turn what they lost in physical size into creative tools in the entertainment industry. Ikedieze, the older of the two actors who are usually regarded as "Nollywood twins" and are always paired for roles in movies, studied Mass Communication at IMT, Enugu.
He entered into the Nollywood industry in 1998, when he played the role of a street kid in the movie, Evil Men. Until 2002, when they had a chance meeting during an audition, neither Iheme nor Ikedieze knew each other. By then, Iheme was studying Mass Communication at Enugu State University. The two short but matured comedians had gone to a popular hotel in the heart of Enugu for auditioning only to start glaring at each other in the presence of other artistes. They, in fact, turned into living characters for the directors present, even as a smart producer shortly afterwards invented a script featuring the two with a title: Aki na Ukwa (Two Mischievous Kids). The movie expectedly launched the two into the entertainment world and ever since then, they have continued to rise with an increasing record of movies both locally and abroad. Since fate brought them together, they have become invaluable partners in Nollywood. In 2010, Chinedu was honoured with national award of Member of the Order of the Niger, MON.
While some of the pioneer actors and actresses are still very active, a few new generation stars have equally emerged. One of them is Tonto Dikeh, a graduate of engineering from the University of Science and Technology, Port Harcourt, who entered the industry in 2005. The sexual content in her roles, particularly in Dirty Secret led to criticism by some Nigerians.
Mercy Johnson is another Nollywood wonder girl who shot into limelight through the hit flick The Maid. Born in the early 80s, Johnson who hails from Okene, Kogi State, joined Nollywood professionally in 2002. A few years after, her meteoric rise has seen her doing more than 40 movies. Some of the popular films in whch she featured include Kill the Bride, Last Kiss, My Heart, Your Home, Sweet Mama, and Under the Sky. Her prowess in interpreting sexy and romantic roles that sometimes involves kissing and smooching has been a source of controversy for movie followers who have dubbed her the Sexiest Actress in Nollywood.
Yemi Blaq is no doubt one of the finest actors of the new generation. A graduate of Theatre Arts from the University of Benin, his acting skills are sublime and he is a joy to watch on the screen. His performances are refined, skilled, and compelling. Tall dark, and handsome, he possesses excellent technique, a deep intriguing voice, and superb diction. He is simply a class act – an actor's actor. He came into the industry in 2005, and has since gone on to feature in an impressive range of movies, which include Letters to a Stranger, Distance Between, High Blood Pressure, and Sinking Sand.
Omoni Oboli is another new generation actress and producer who is set to take Nollywood to the next level. In 2010, she won the award for Best Actress - Narrative Feature at the Los Angeles Movie Awards, and the award for Best Actress at the Harlem International Film Festival. She was nominated for the Best Actress in a Leading Role award at the 2011 African Movie Academy Awards. A graduate of Foreign Languages at the University of Benin majoring in French, she ventured into Nollywood in 1996, while still a student. She has featured in movies like Entanglement and The Figurine, the award-winning film which won the Best Picture award at the 2010 African Movie Academy Awards.
These new generation of Nollywood stars have in recent times been acting along with their Ghanaian counterparts like Joseph Van Vicker who has become the new 'lover boy' who has fit into the shoes of Ramsey Nouah. Nadia Buari, a Ghanaian actress has also made her mark in Nollywood. Buari made her big screen debut in Mummy's Daughter. However, it was her role as Beyonce in the hit Ghanaian flick Beyonce: the President's Daughter that propelled her into the limelight.
Majid Michael a.k.a Shaker is another actress who launched into the limelight with his brilliant portrayal of a Casanova in the Ghanaian TV series Thing We Do for Love. However, it was his diverse roles on the big screen that sealed his status as a star.
John Dumelo is equally one of the upward-moving Ghanaian actors who have featured in Nollywood movies. Dumelo, described as "the ladies man" because he plays lover boy roles, in movies, is loved by many, including ladies who are his fans in Ghana, Nigeria and the world over. He has featured in several Ghanaian and Nigerian movies including: Heart of Men, The Prince Bride, The Queen's Pride, Chelsea and 4Play.
No doubt, these actors and actresses have shaped Nollywood and appear set to make the Nigerian movie industry to compete favourably with America's Hollywood and India's Bollywood.
Reported by Omoyeme Abumere, Alexandra Akinyele,
Aisha Mohammed and Joyce Marcus